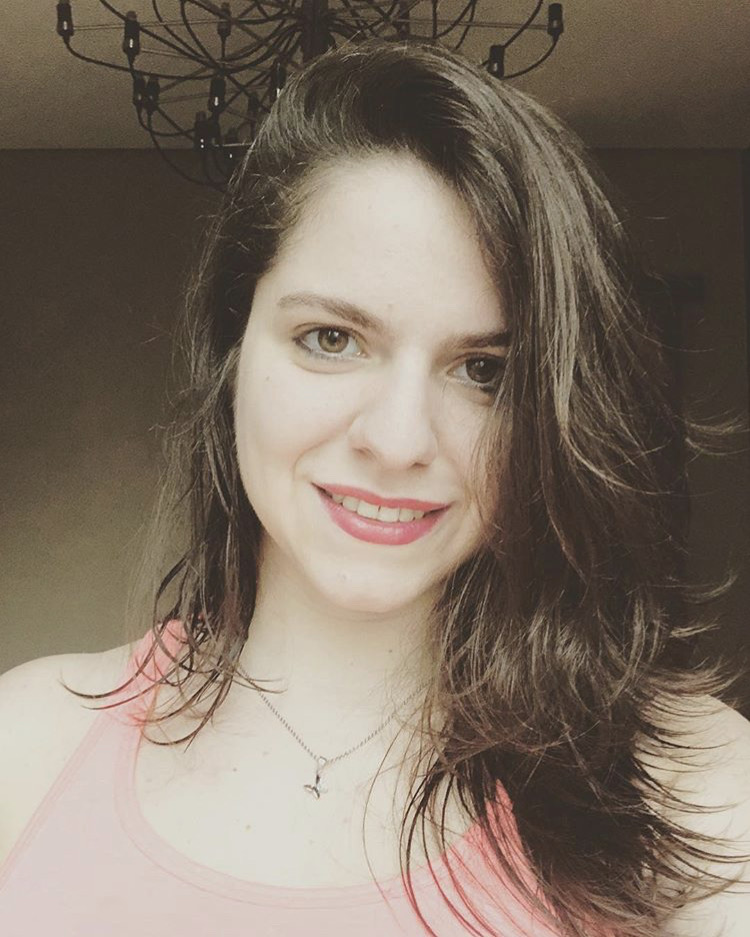 Rojin Maljaei
UI/UX Designer
Smoobu
"Improving the design"
Introduction
Smoobu is a vacation rental management portal that enables property owners to rent a property on several booking platforms such as Airbnb, Booking.com&, etc. The platform helps the property owners to manage their bookings while having a synced centralized calendar.
I joined as a Product Designer and collaborated with a team of product designers, developers, and a product owner.
The tools used for this project are:
Google analytics

Hotjar

Statista

Miro

Figma

Zeplin
This process was done in roughly 5 months.
User Research
At the discovery phase of my project, we conducted user interviews in order to get a better understanding of the problems. Since talking with actual users was both time and resource consuming, we decided to interview our customer service specialist. They vary in nationalities: French, German, Greek, Italian, Spanish, and last but not least, English speaking countries. Moreover, we conducted brief user research based on the information we had on google analytics, and data providing websites such as Statista.
Based on the results, we set up three personas which we referred to throughout the entire product development process.
During the process of finding out more about platform's users, we came across two very important data sources, other than what we already have. One was "Captera", a website where users ranked and wrote comments about Smoobu. The other one, was a form which asks users, before starting to work with Smoobu, about their goals and purposes of signing up in Smoobu. These two were really helpful with coming up with priorities and design road map, which led us to redesigning platform's certain pages, which we will discuss further in this project. Personas
Considering what we wanted to know from users and what they need from Smoobu, we divided the information in our personas into 8 main categories:
An informative quote from each person.

Demographics

Characteristics

Devices they use

Their budget

Motivations

Goals/ Needs

Pain points
Each category contains at least 3 points in order to cover as much data as possible for each persona.
As we were done with the personas, we had a meeting with our stakeholders. There were some minor changes made, while we also heard different perspectives, especially from our stakeholders. As we all came into an agreement about the personas, we started working on points that were shared between personas. We printed them out, for everyone, from designers to developers, to keep in mind who we are targeting, and what do we have to keep in mind.
While making any changes, we tried to include all 3 persona's perspectives in mind and try to understand their pain points and if what we are implementing can make their experience with Smoobu easier.
Problem statement:
Homeowners are using multiple channels in order to rent their properties (Airbnb, booking.com, Expedia, etc.). They need a platform such as Smoobu in order to synchronize their calendars. However, the process of entering their accounts and channels individually is not only time-consuming but also in some cases complicated. And this results in users becoming frustrated and tending to leave the platform.

Aiming for a certain conversion rate, our stakeholders ran different marketing campaigns and came up with many promotion plans. But this wasn't successful and not reaching that certain conversion rate, made them very disappointed.
Results & Hypothesis
During our user research, we found out about exit pages. The came in the following order:
#1 Cockpit
#2 Prices
#3 Statistics
#4 Messages
#5 Booking details page
Having our deadline in mind, we decided to start with the page with the most priority and most exits, which was the cockpit. This led us to a design road map, in which we decided to start working on pages based on their priorities.
A. Design an On-boarding process: There were few reasons for creating an on-boarding process. First, we wanted to make users familiar with some of the most used Smoobu features. Moreover, they get engaged with the platform before landing on an empty dashboard. Also by synching at least one of their booking portals, users won't land on an empty dashboard and this will help them understand other features of the platform better as well.
Here you can read more about the on-boarding process:
B. Improving Exit pages' designs: After we were done with the onboarding process, we tried to investigate exit pages and try to come up with reasons users leave them. Based on their priorities, we started working page by page, trying to think of all aspects and functions users may have with each page.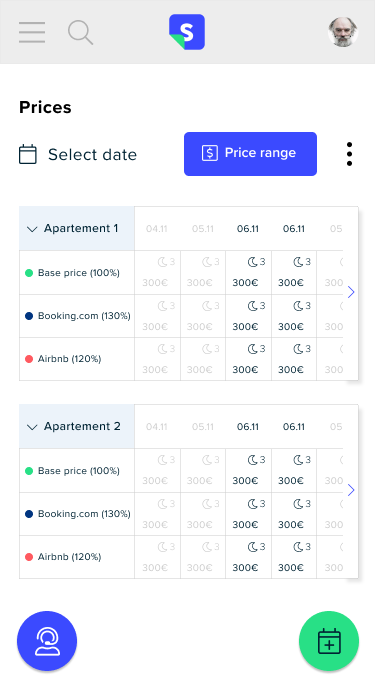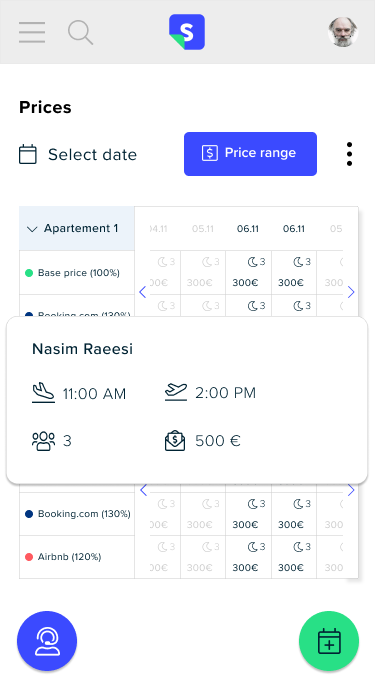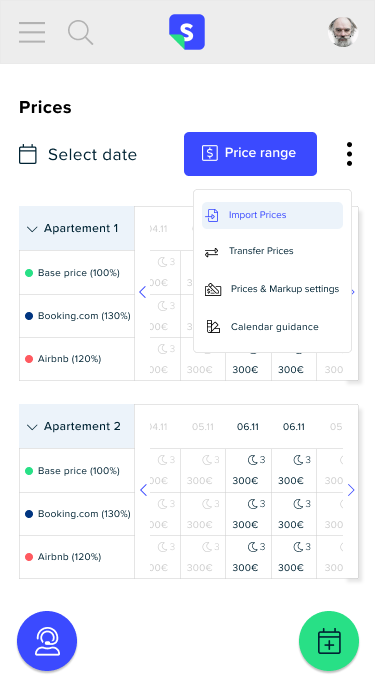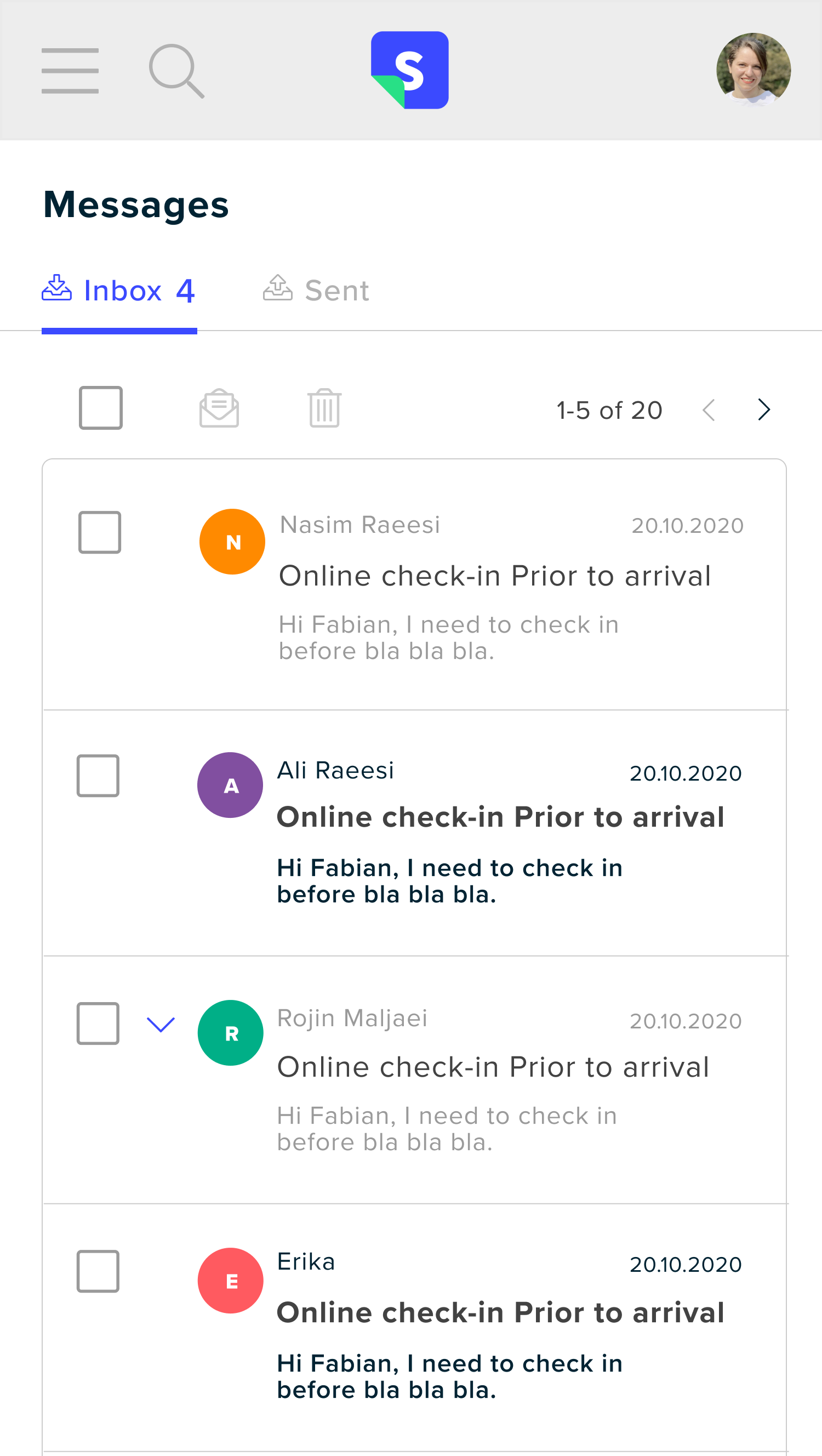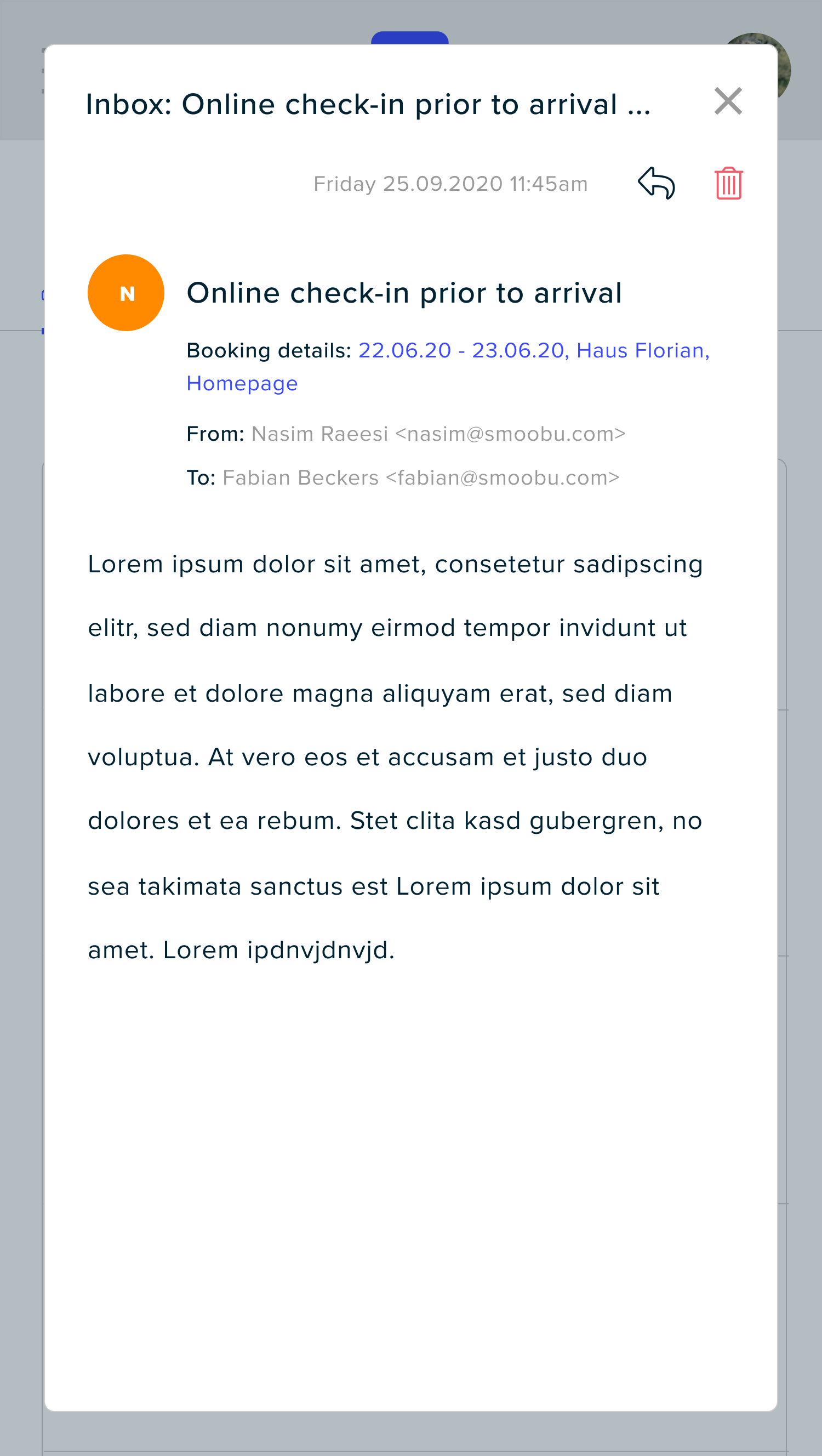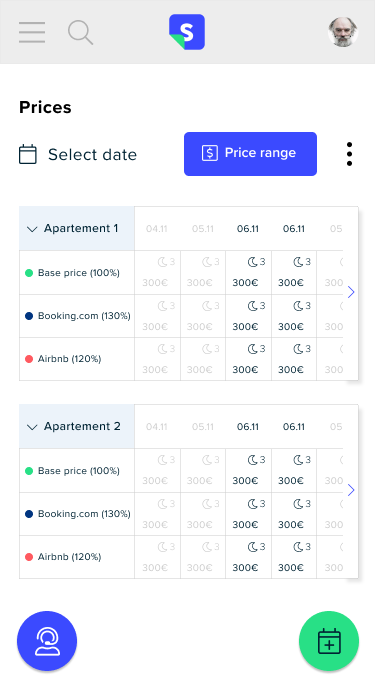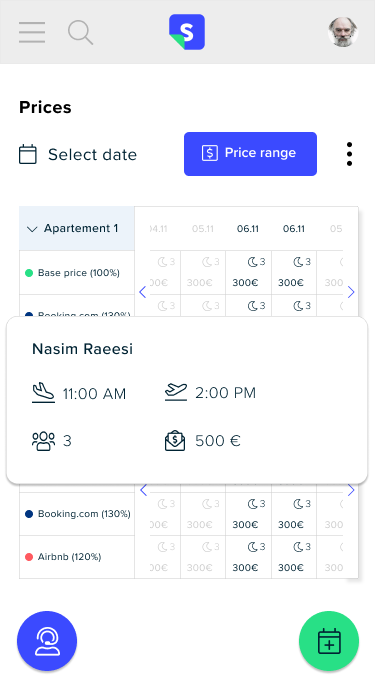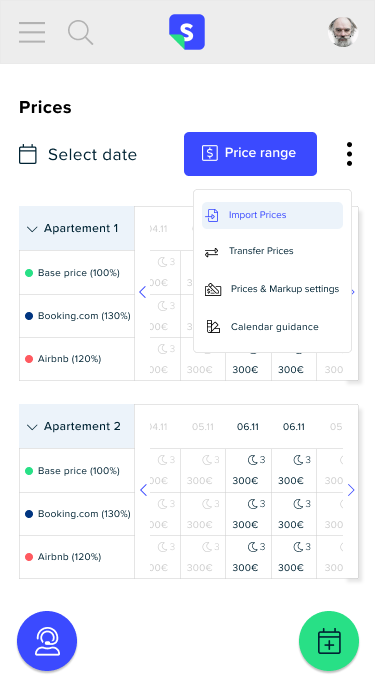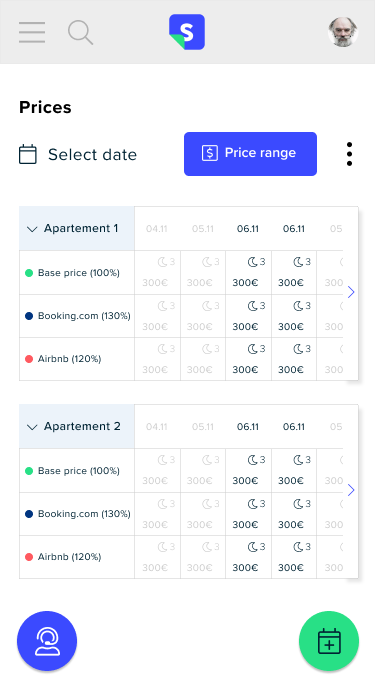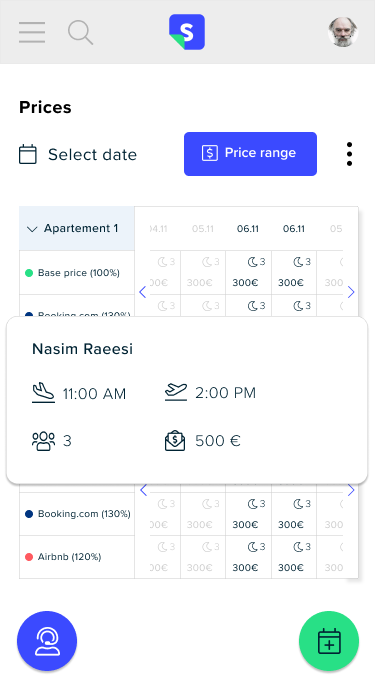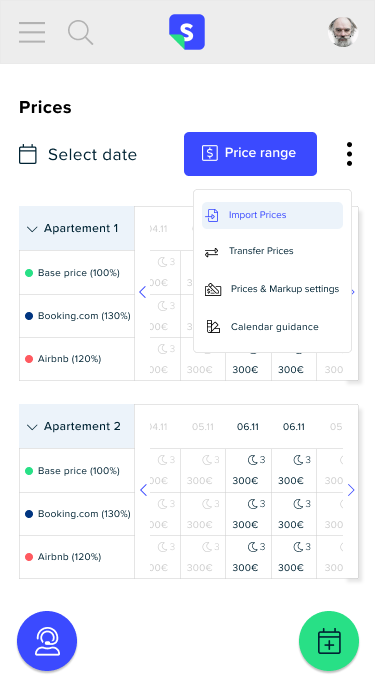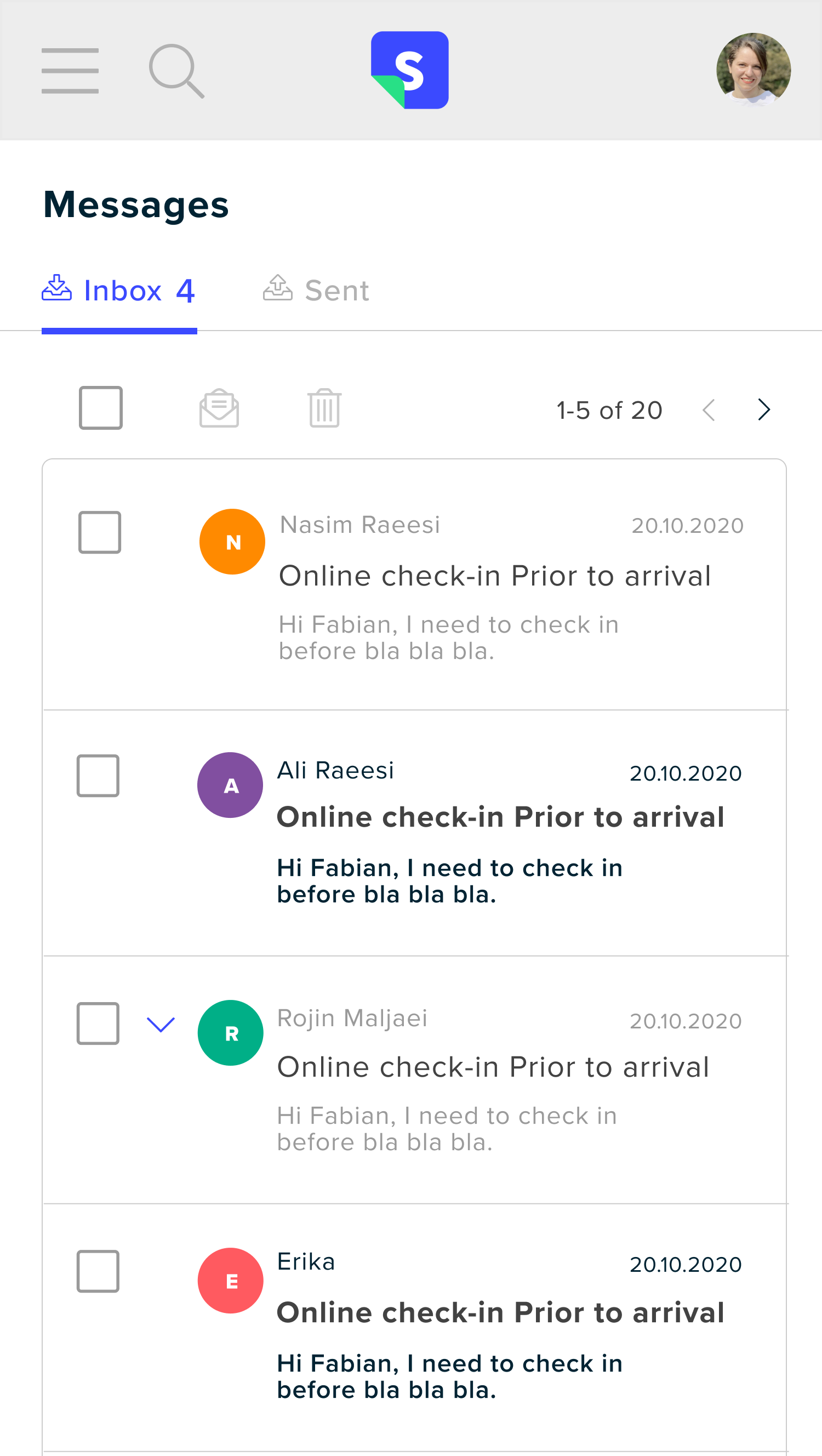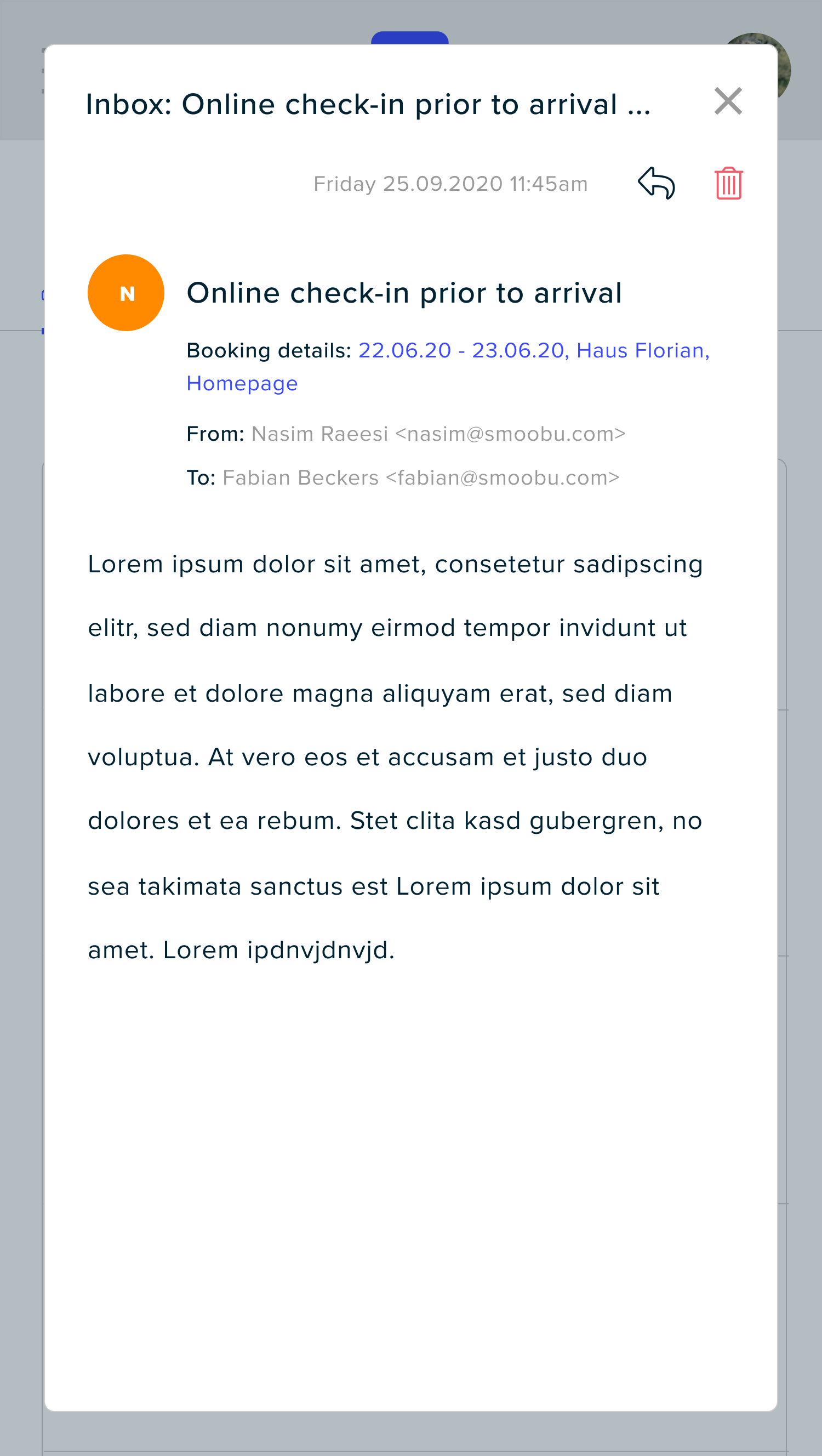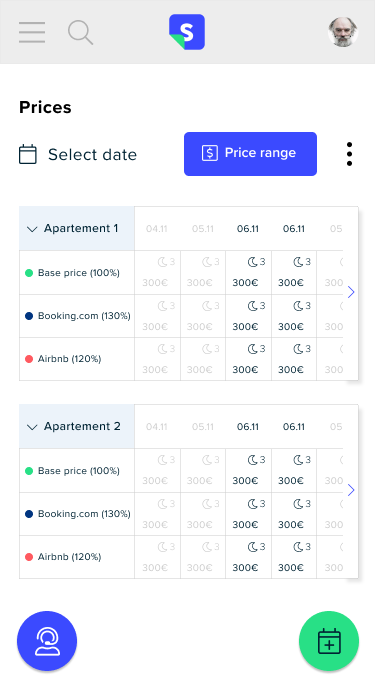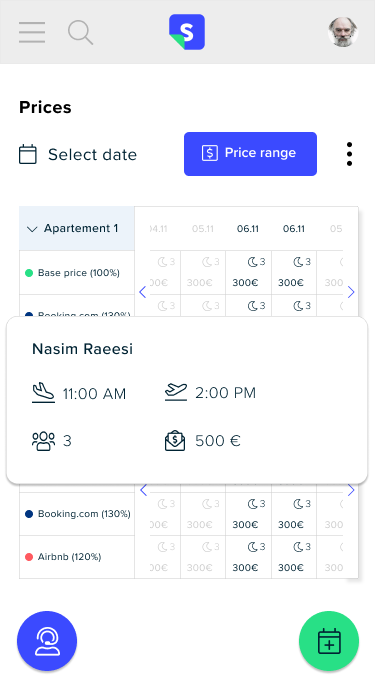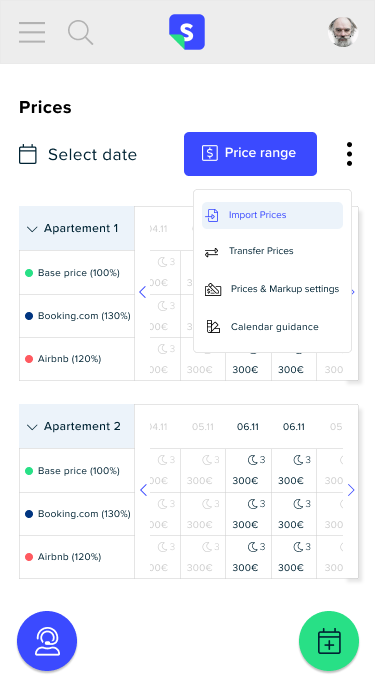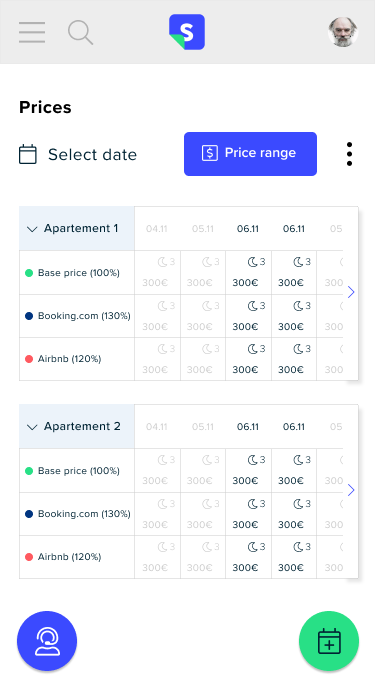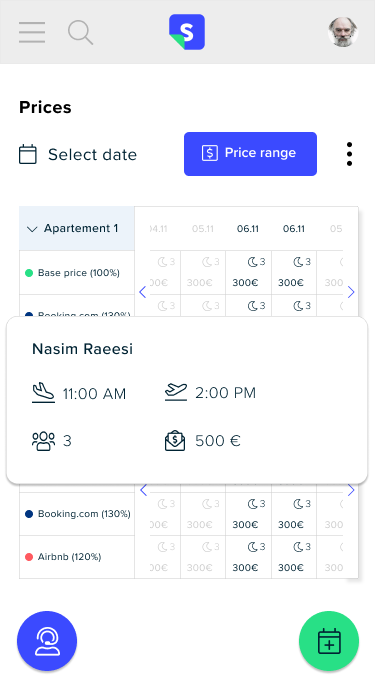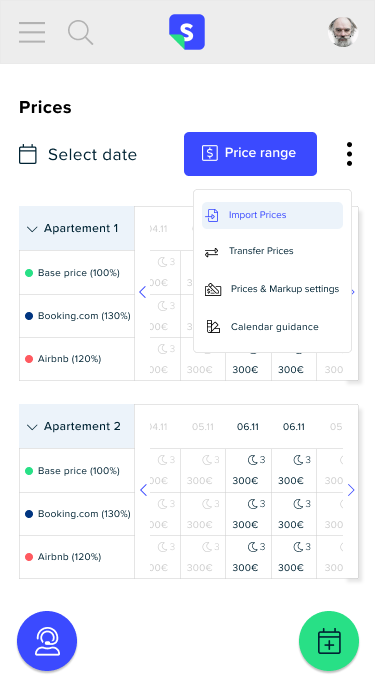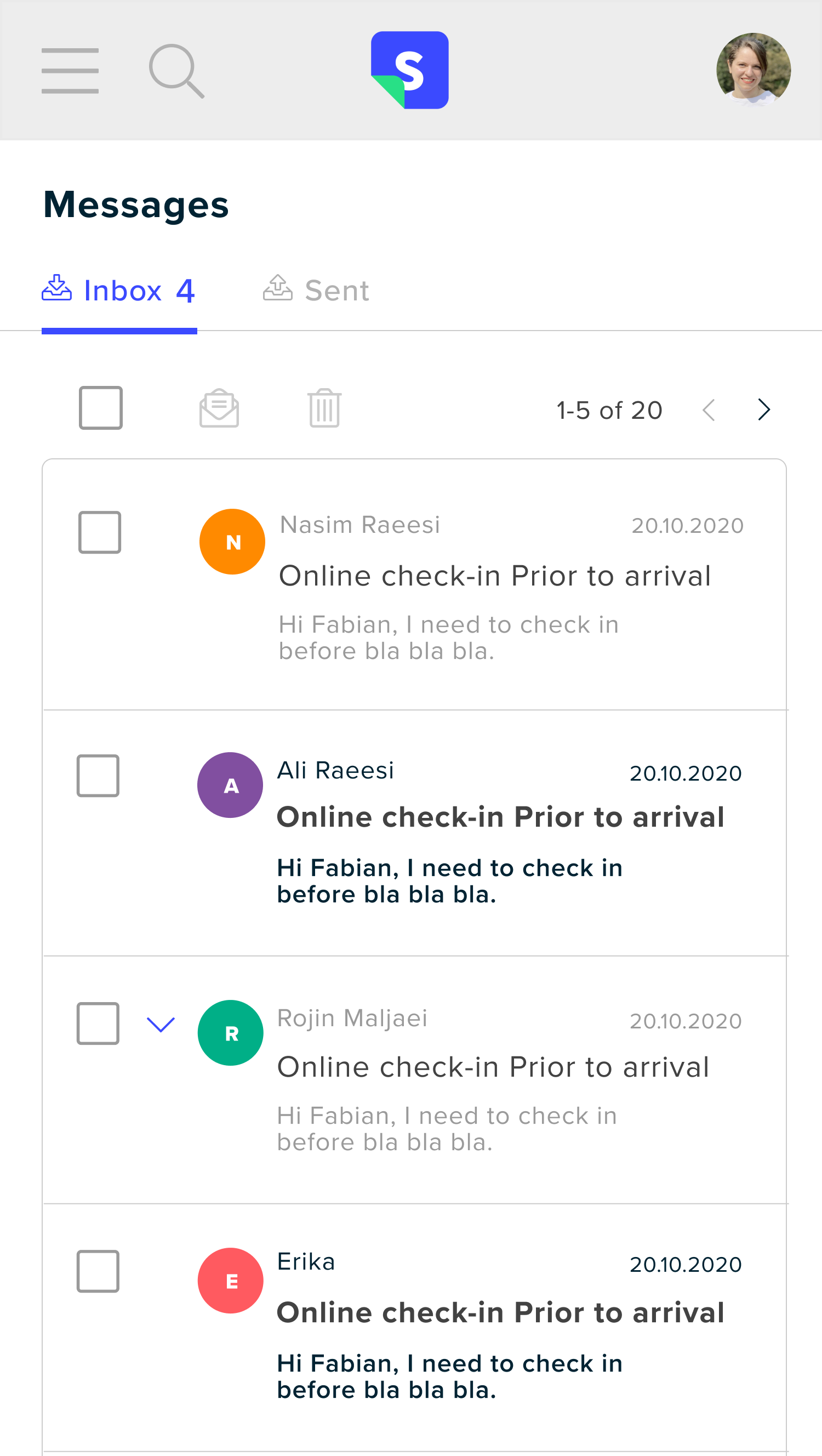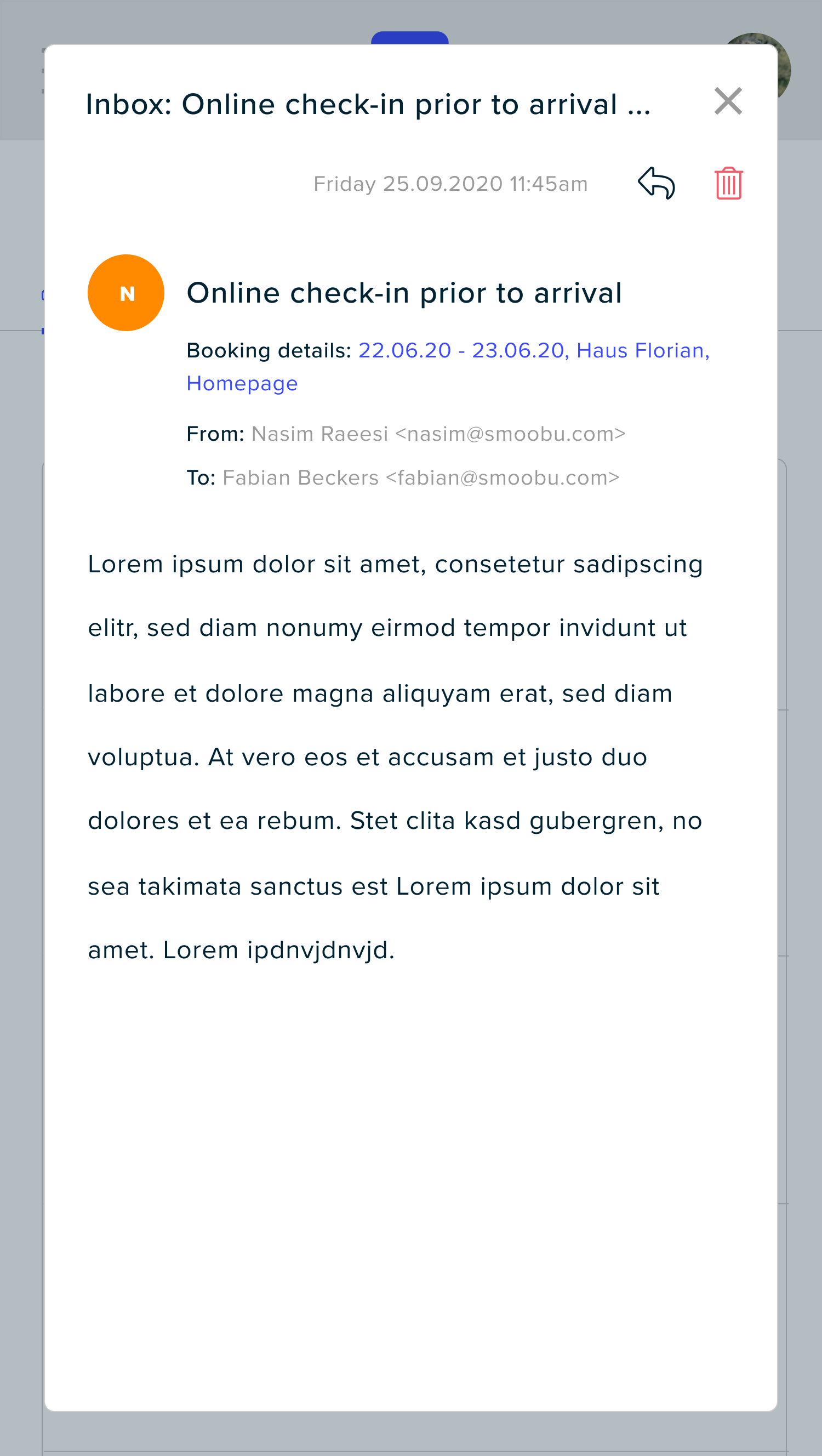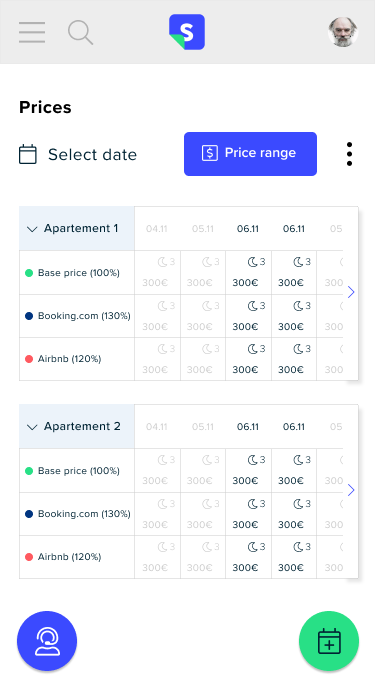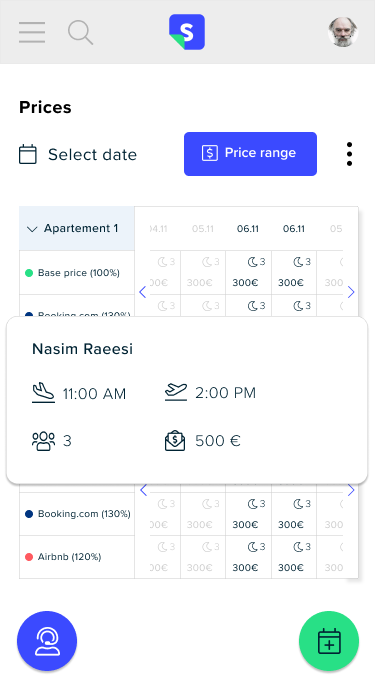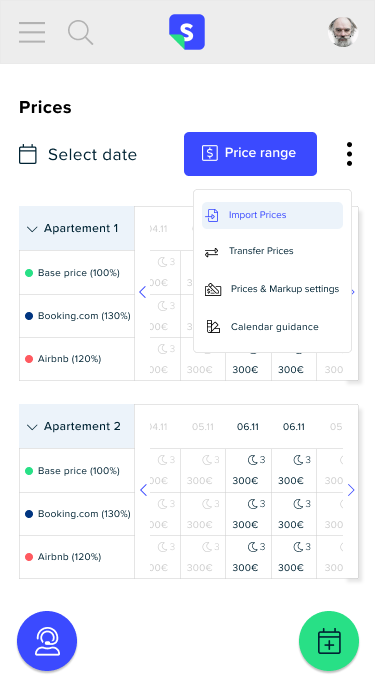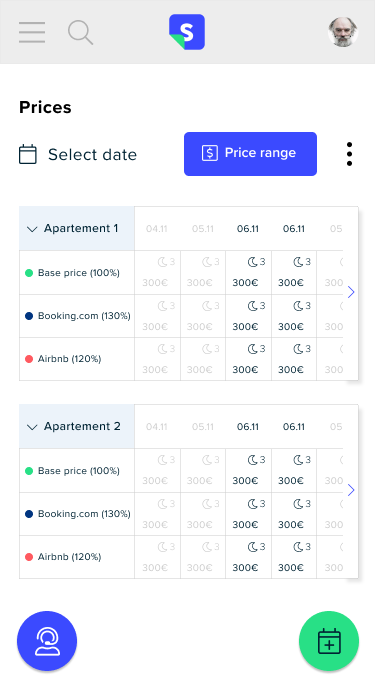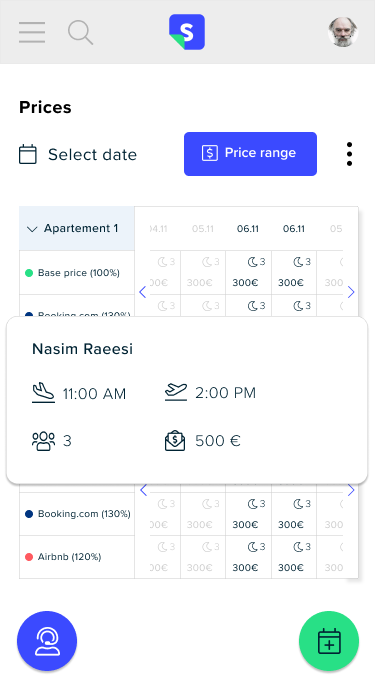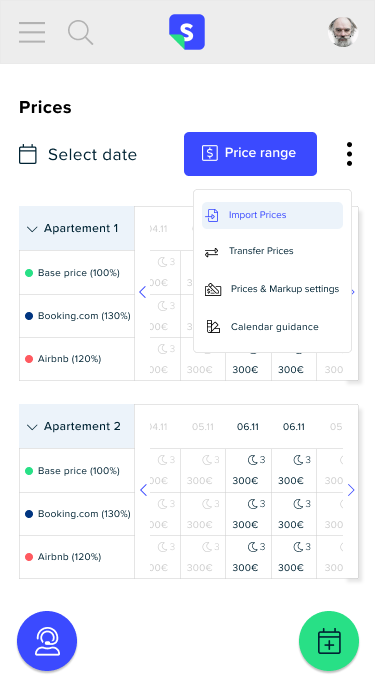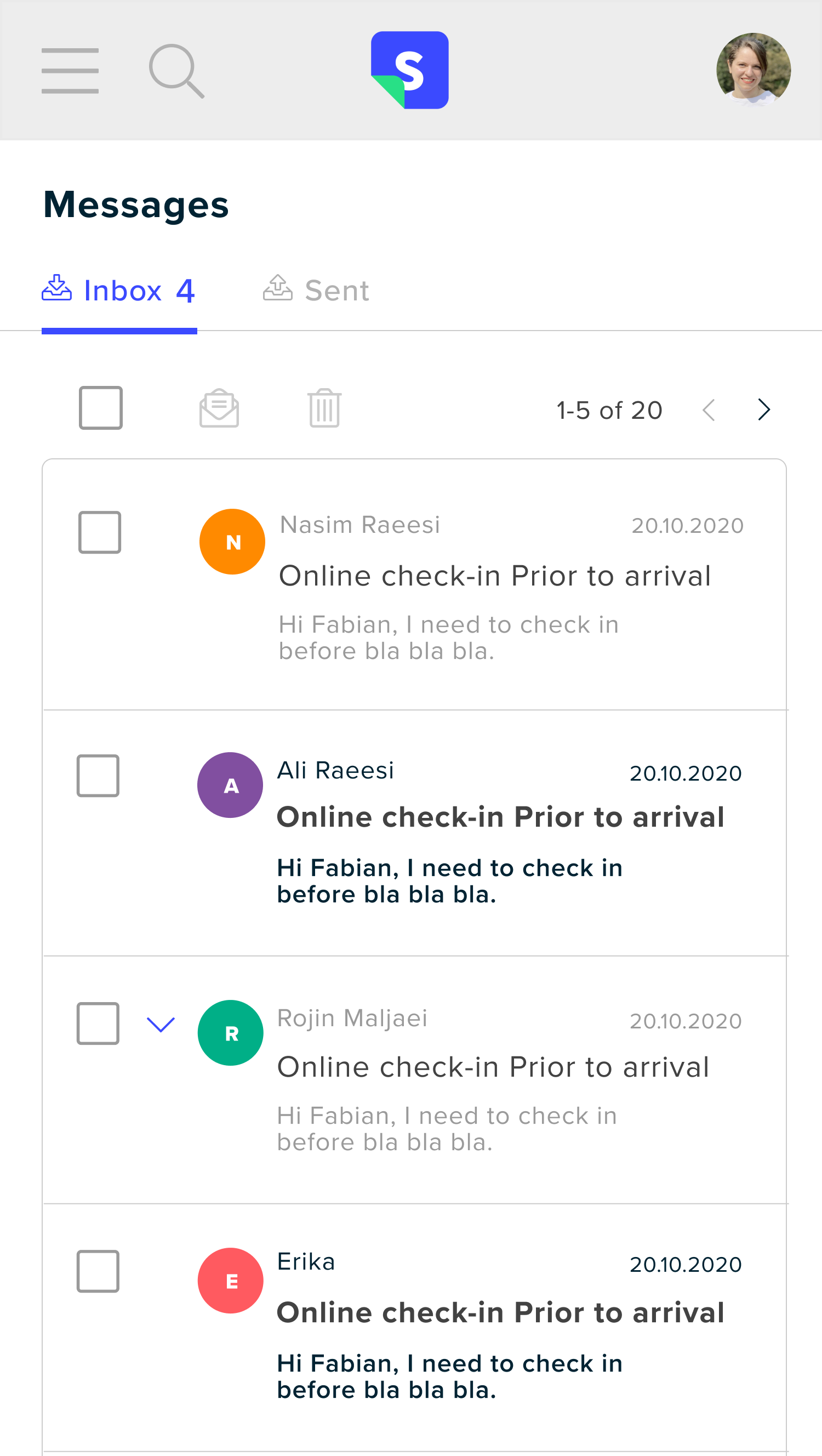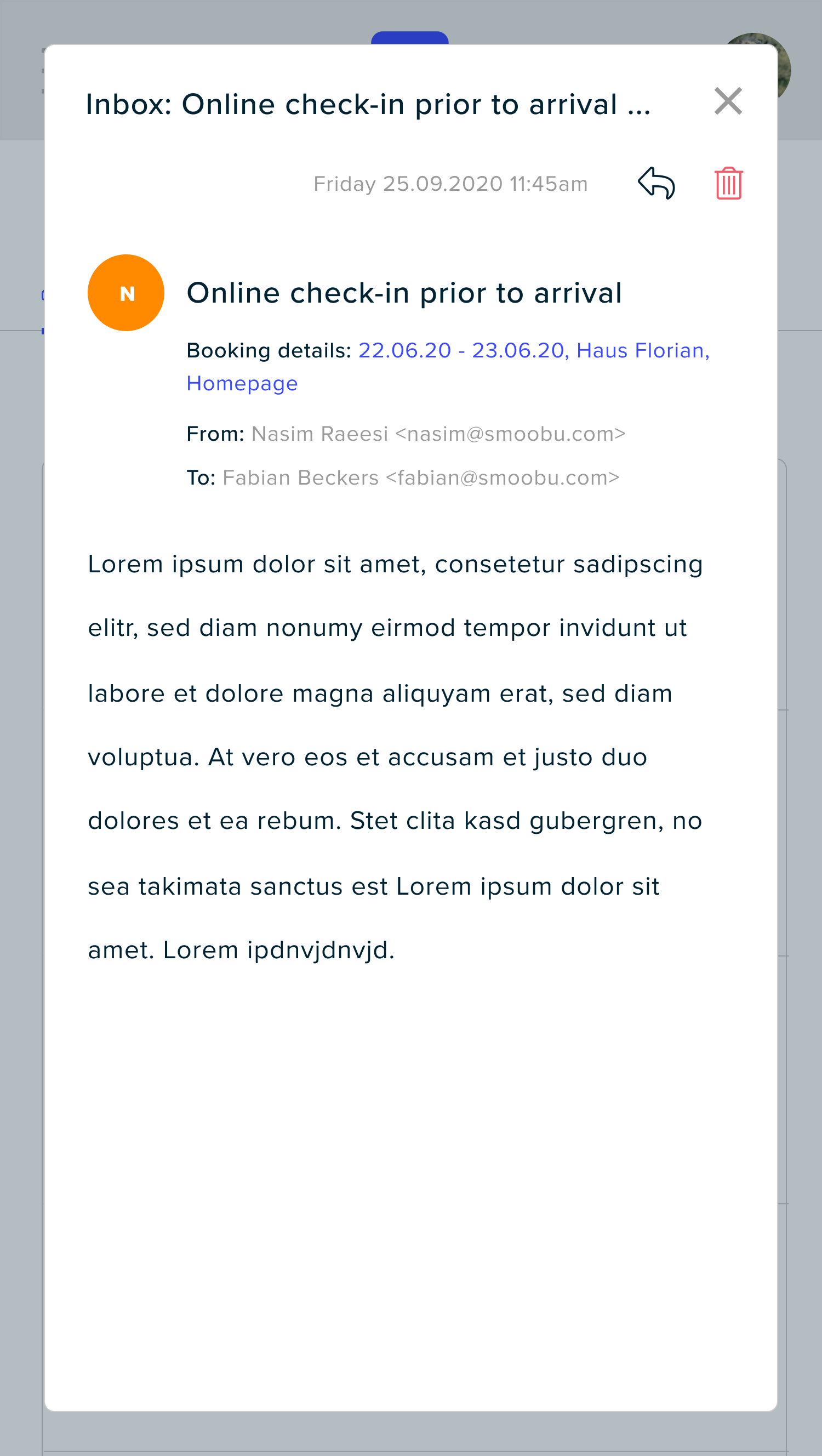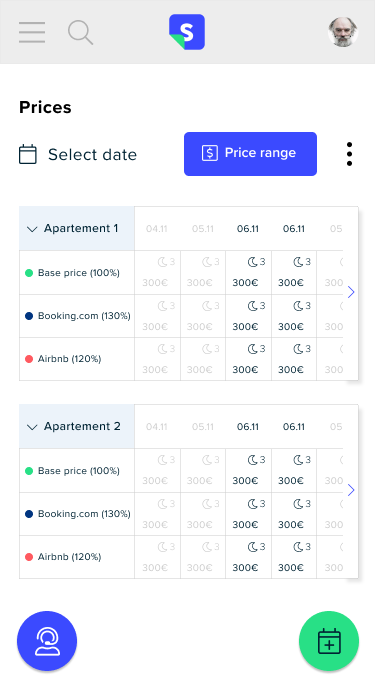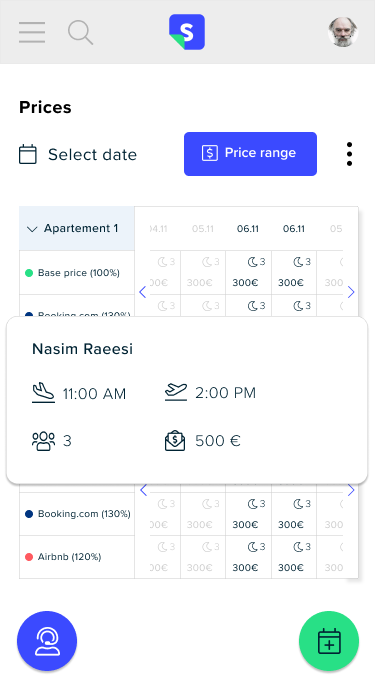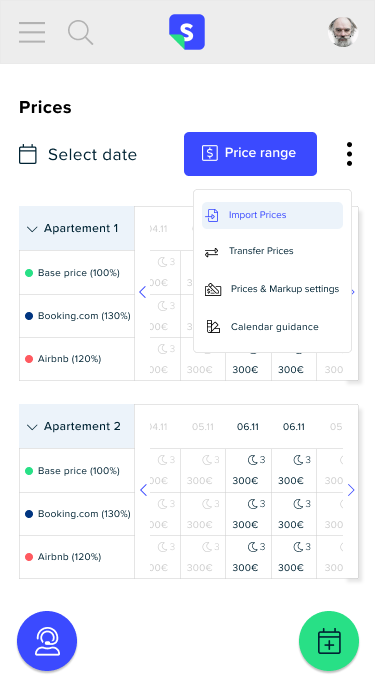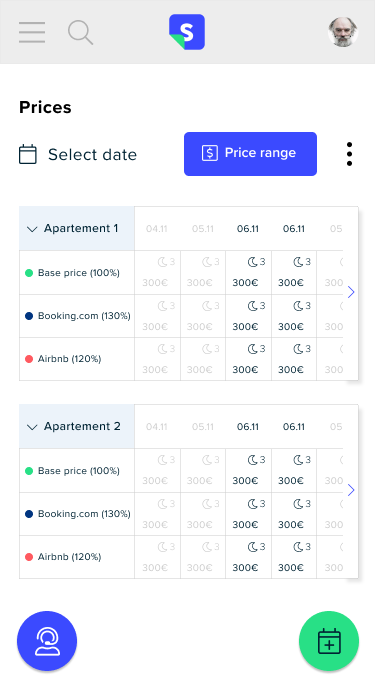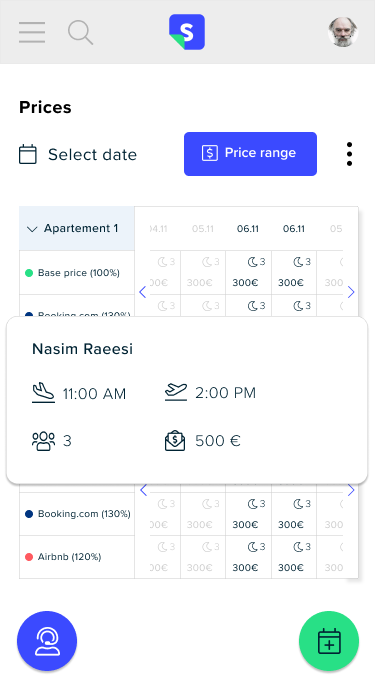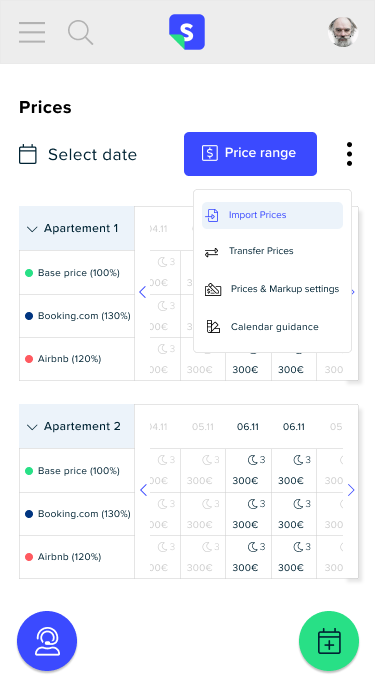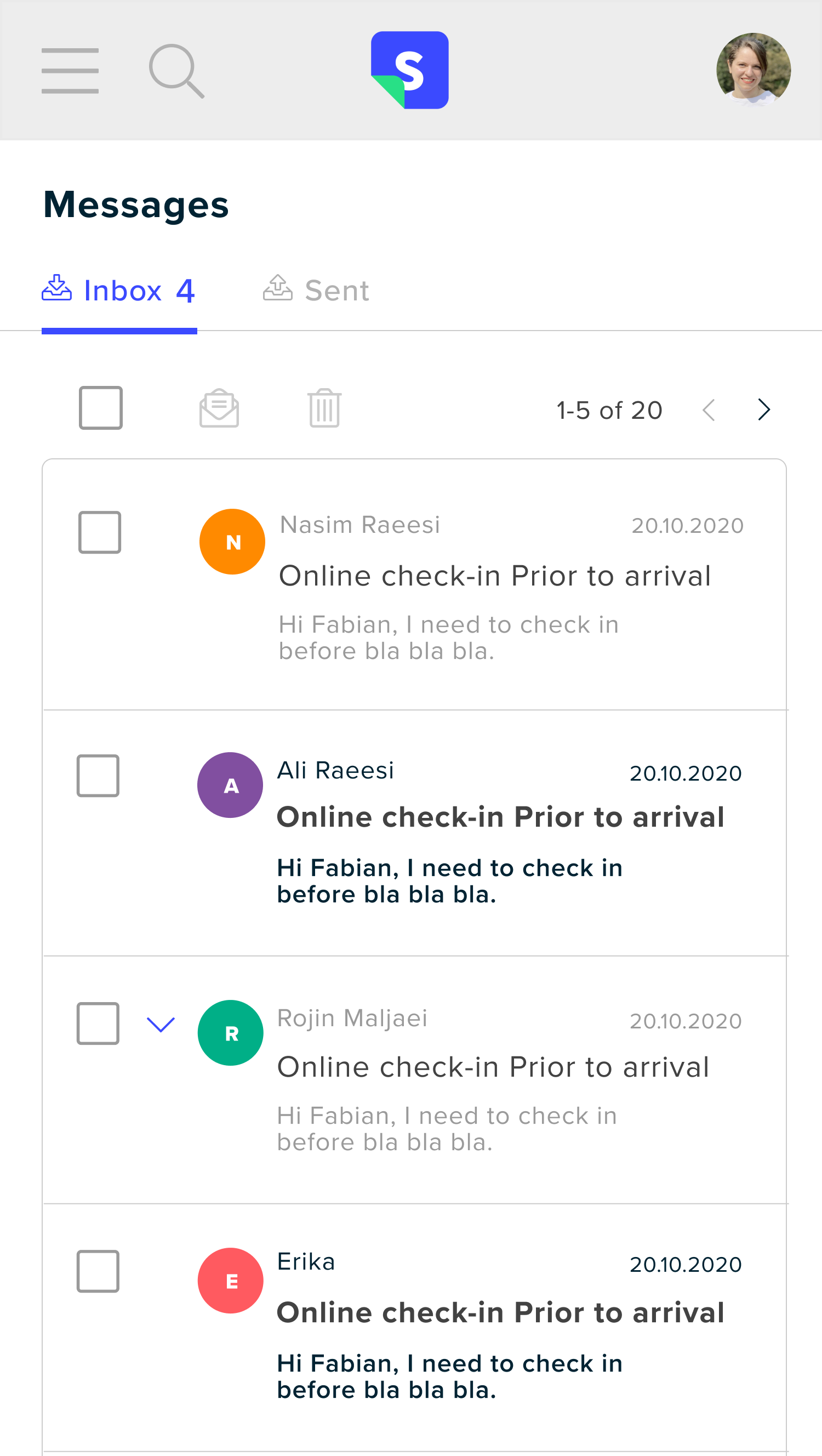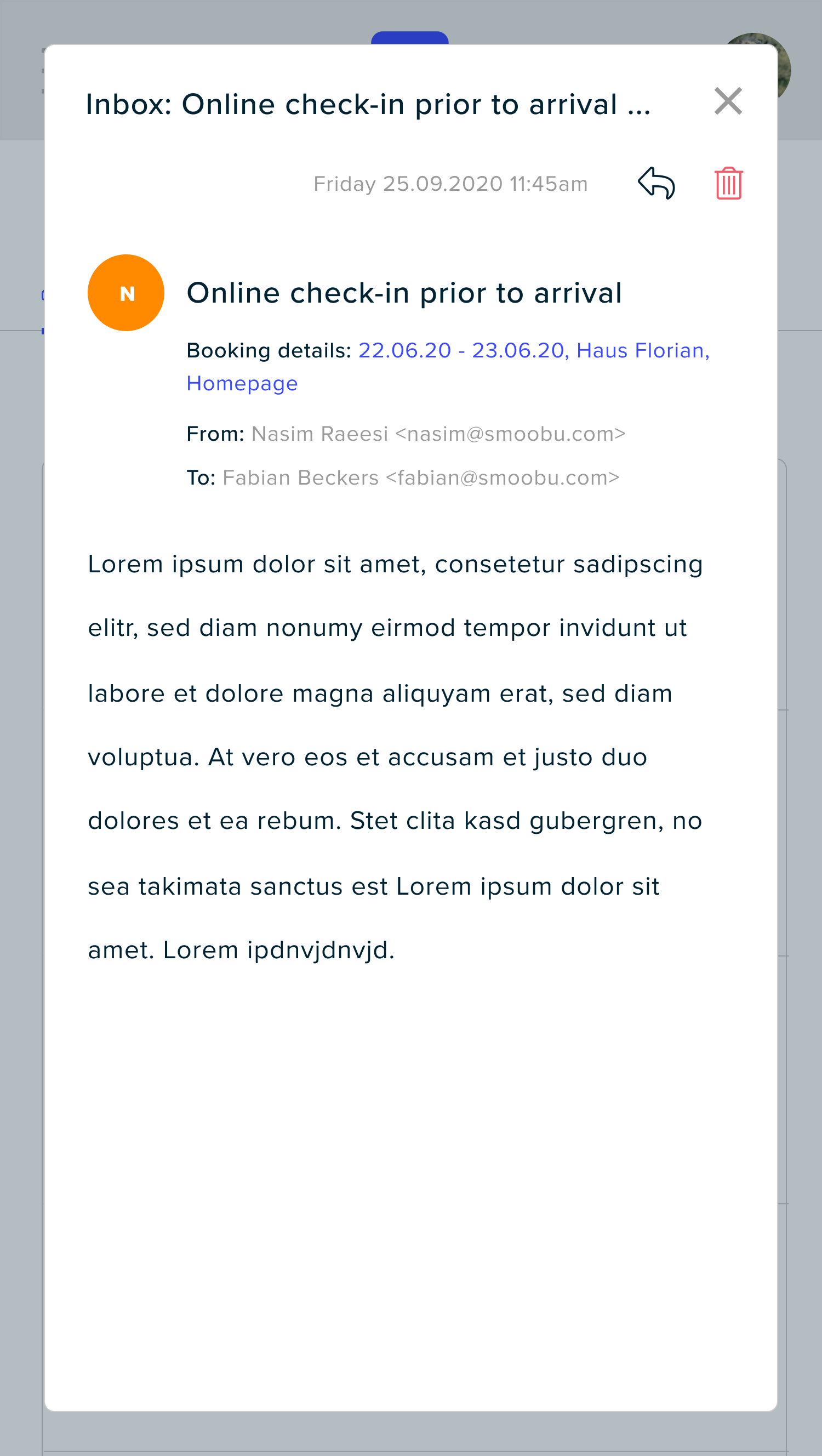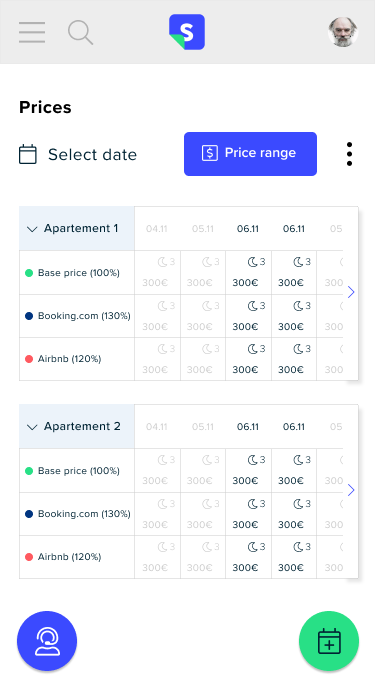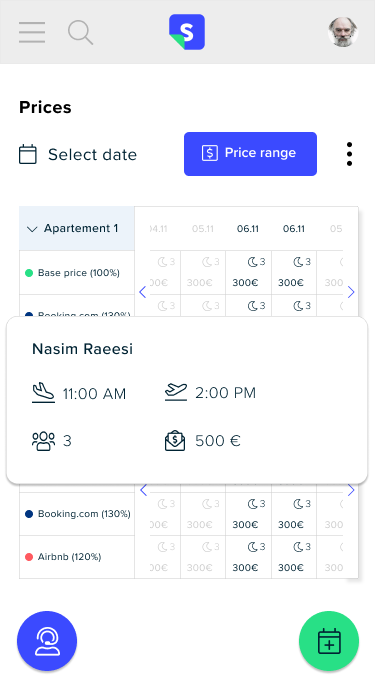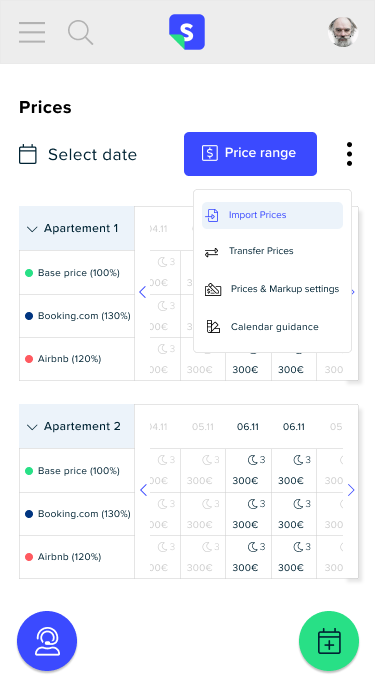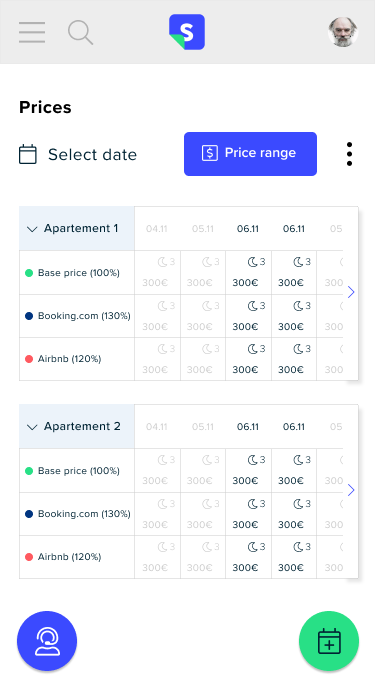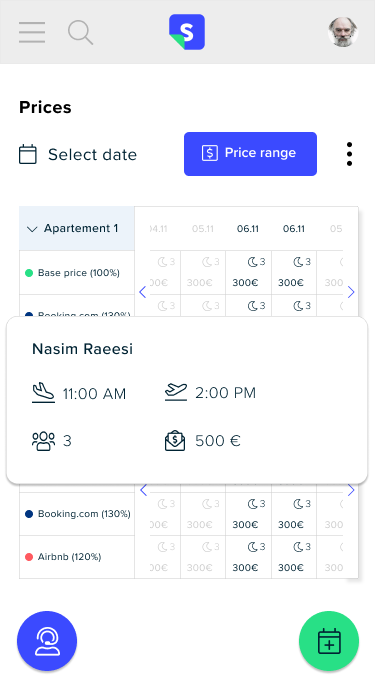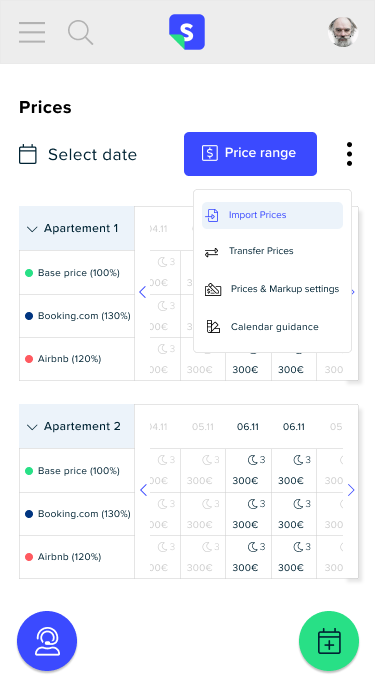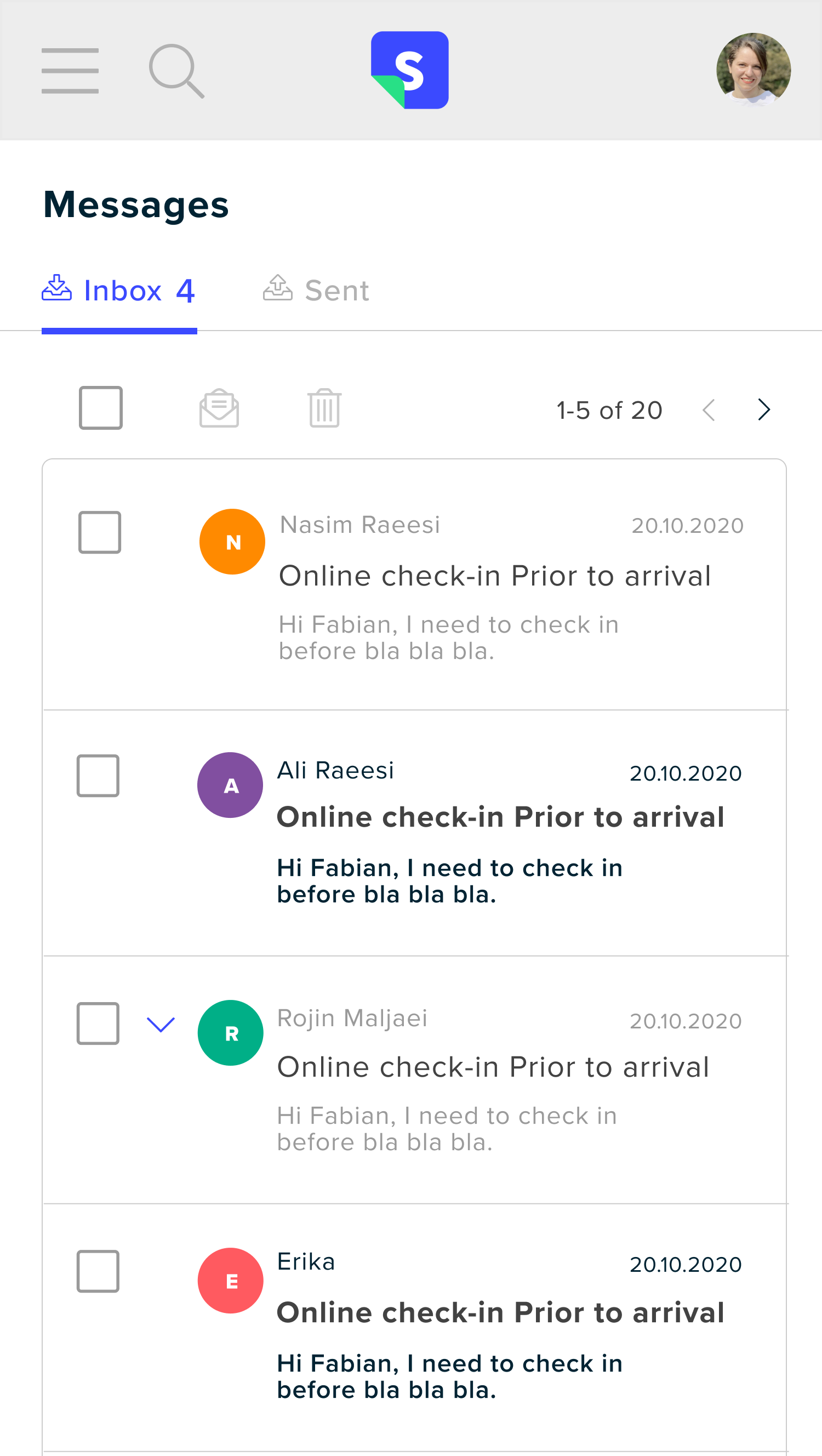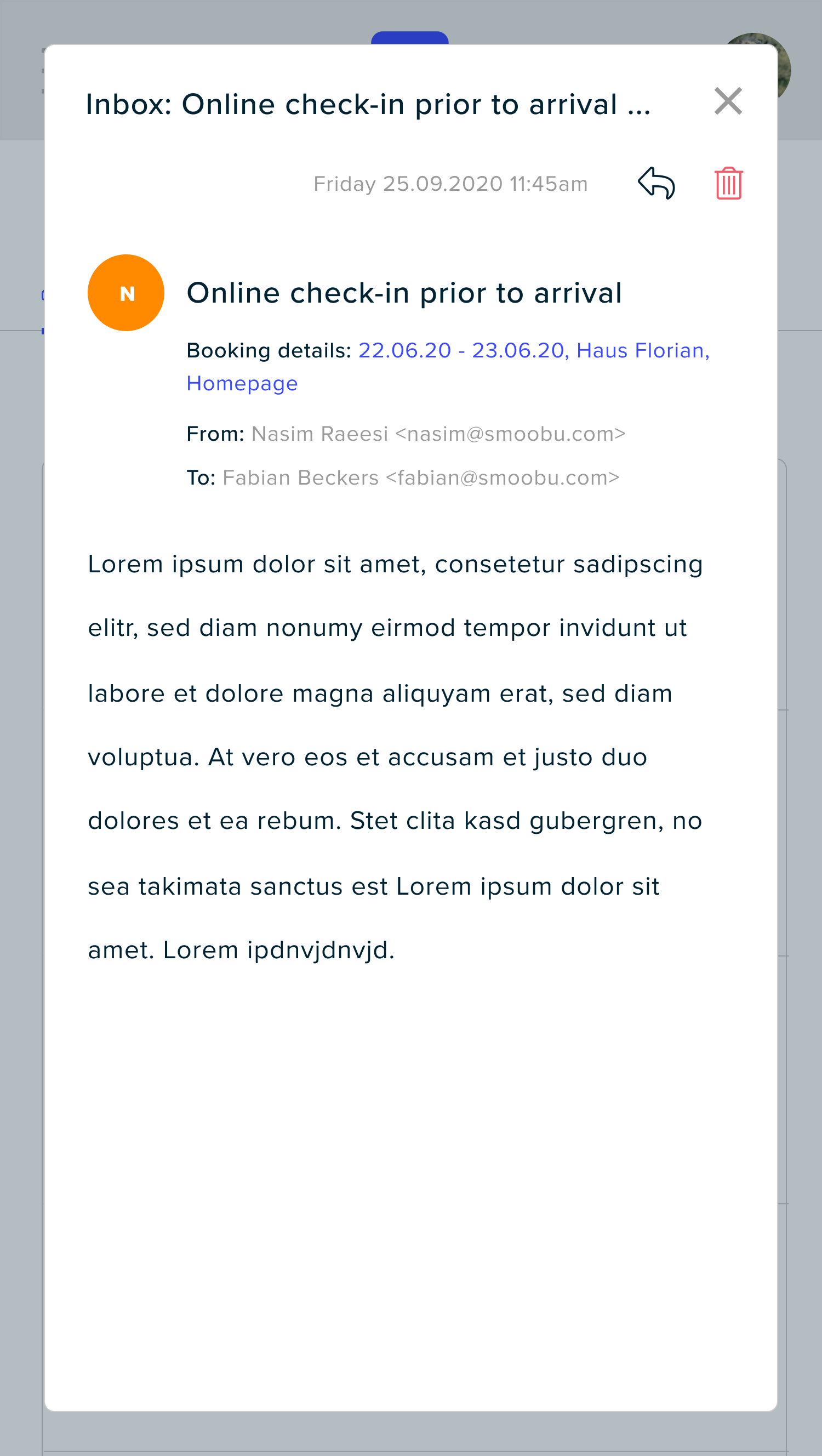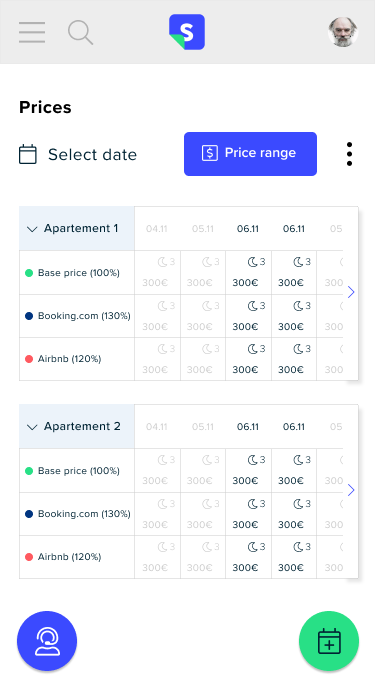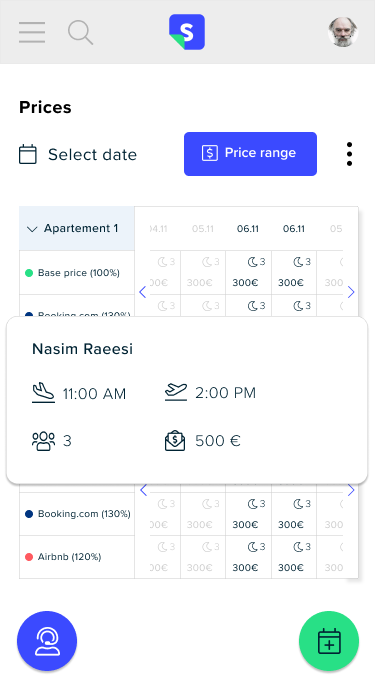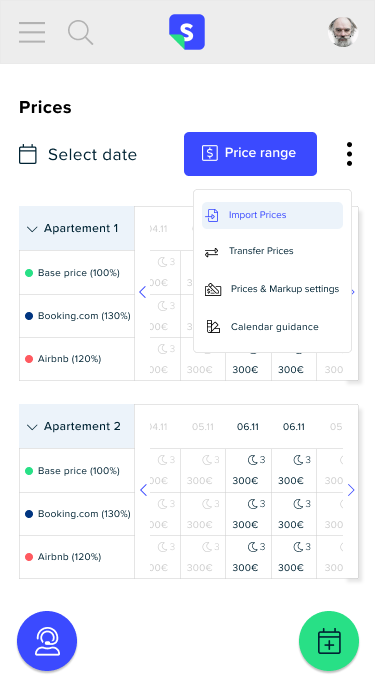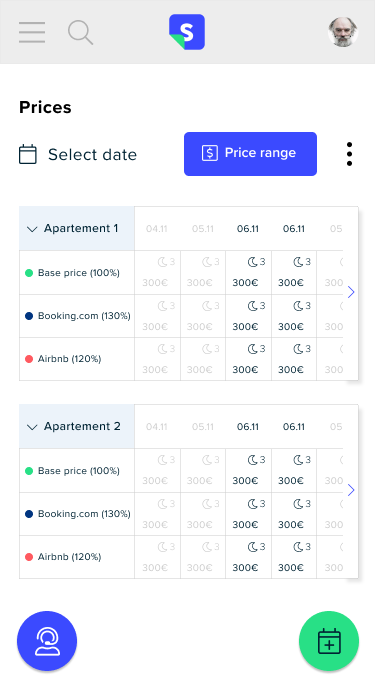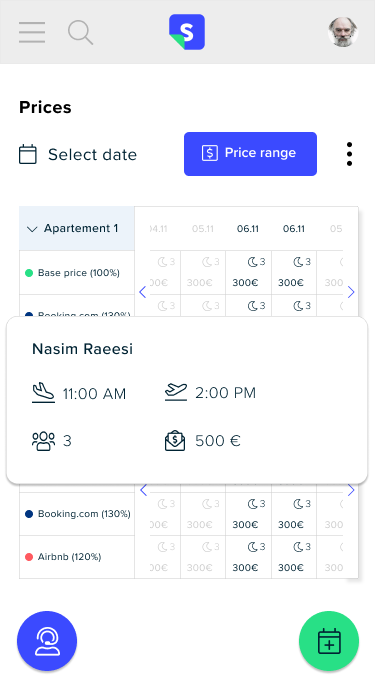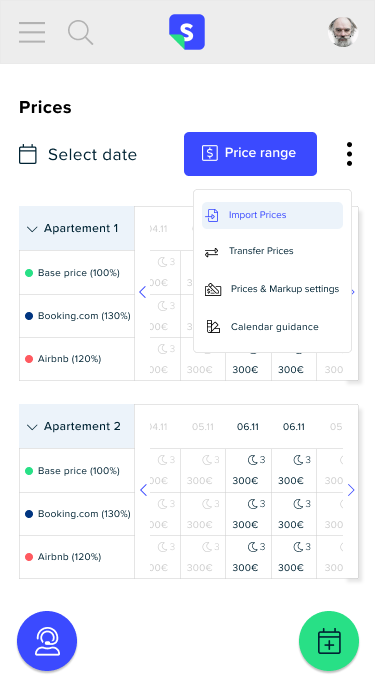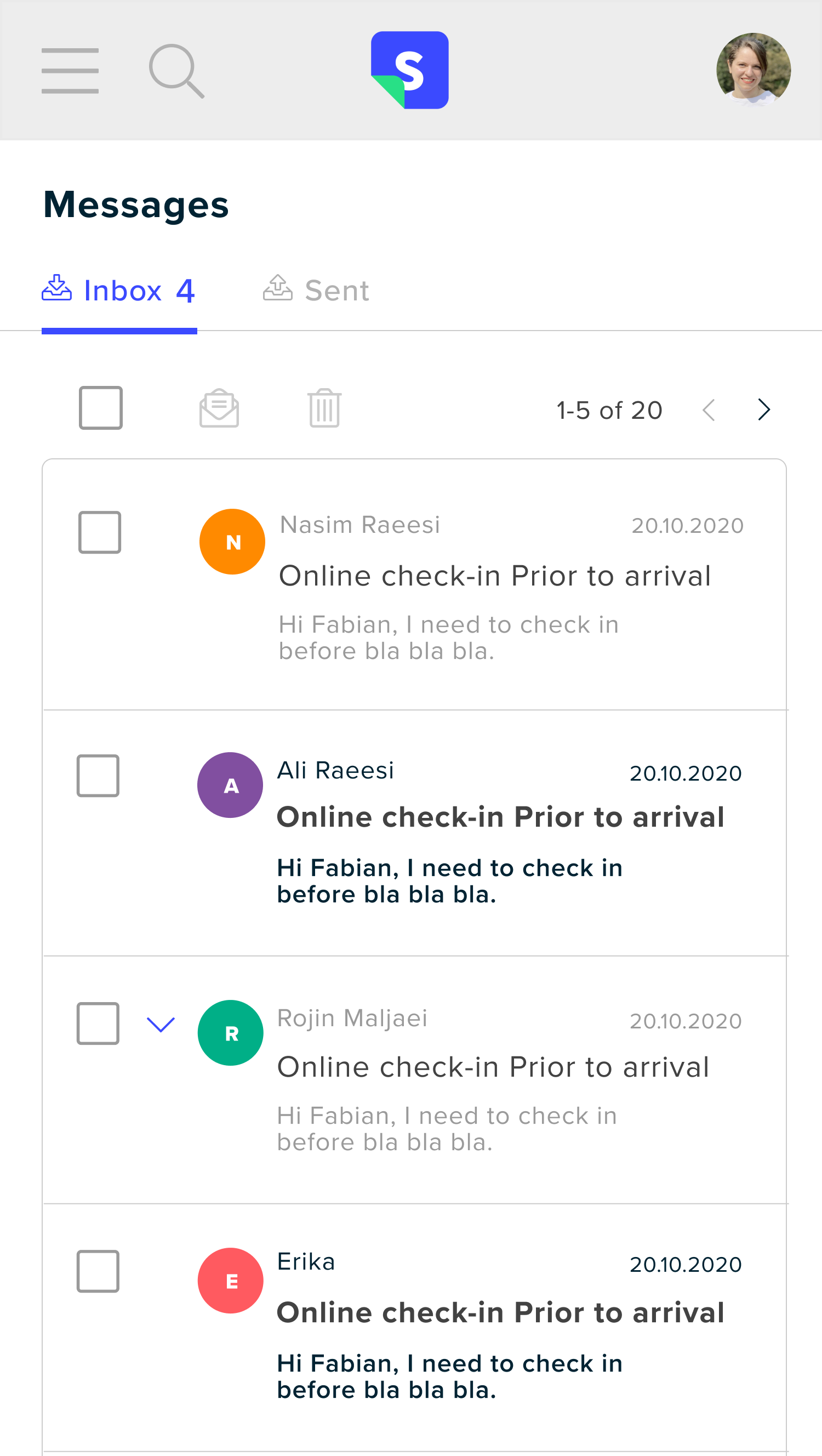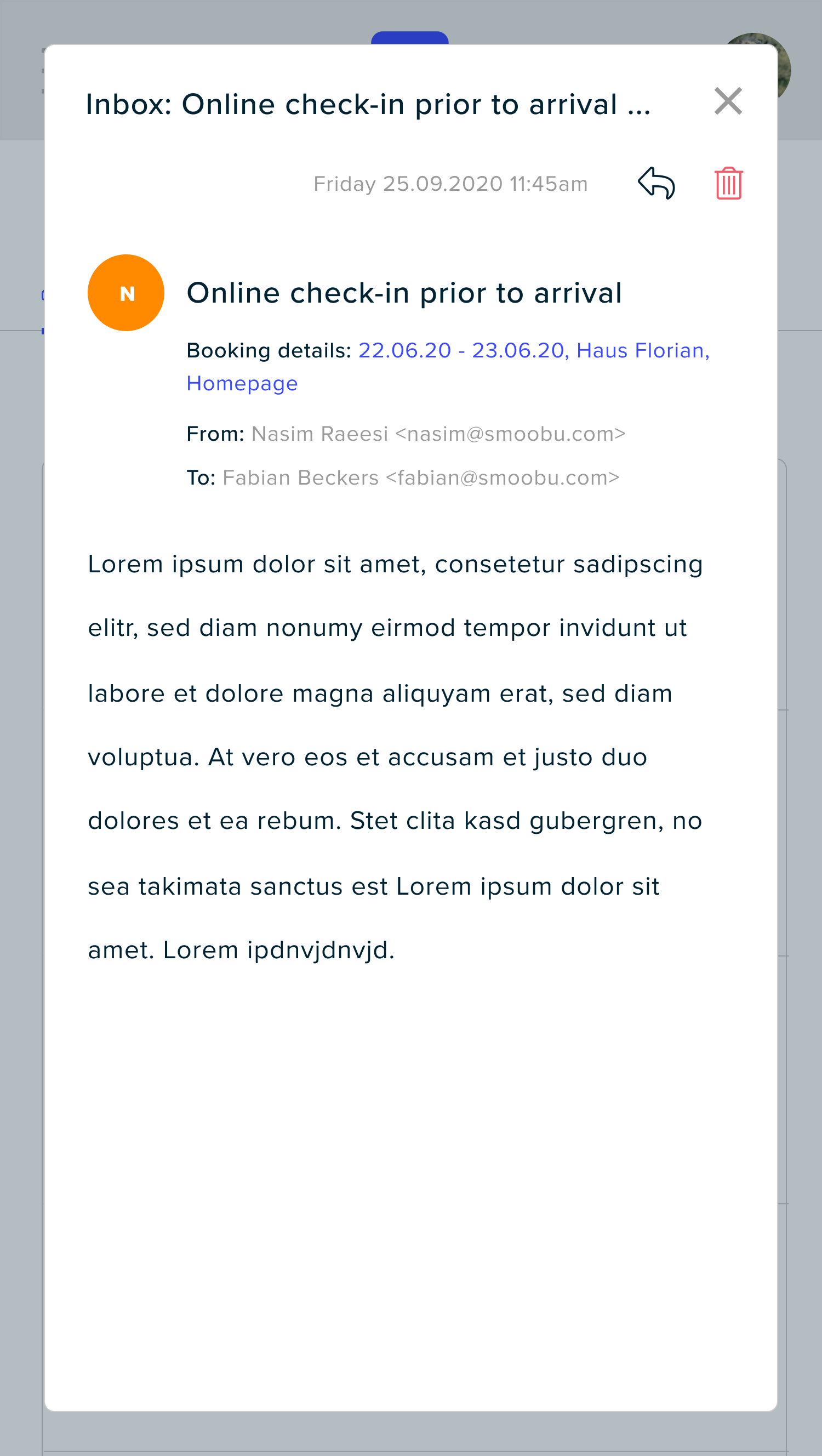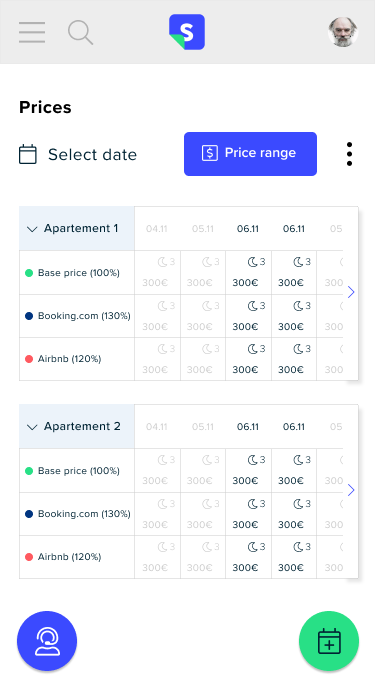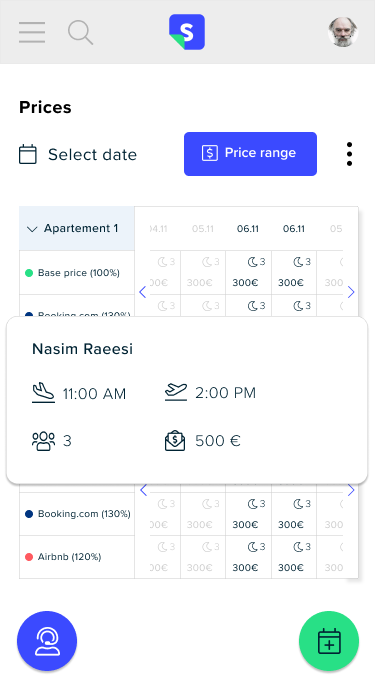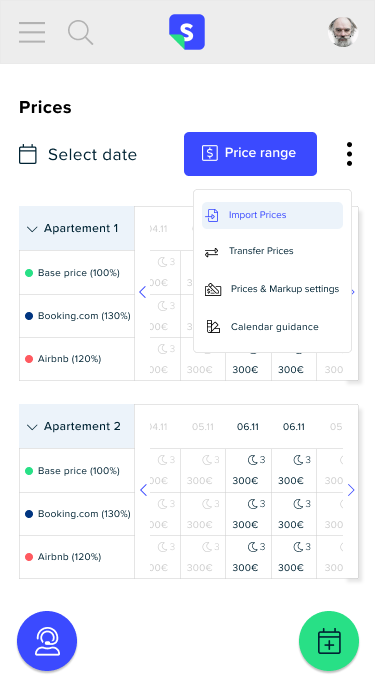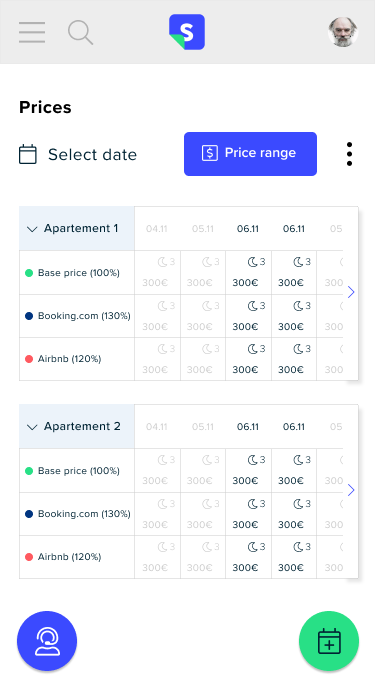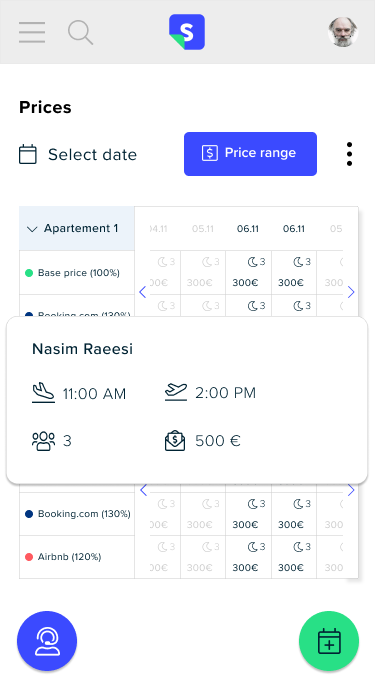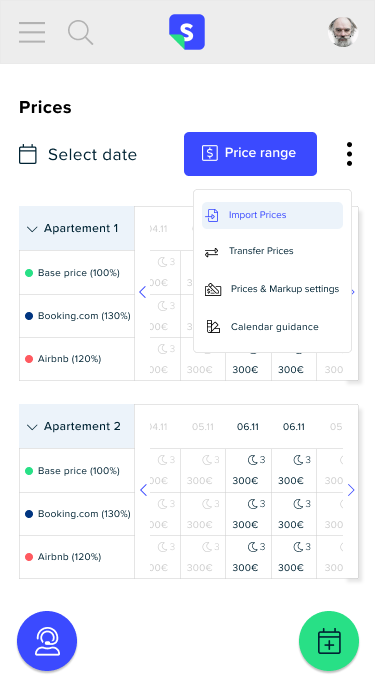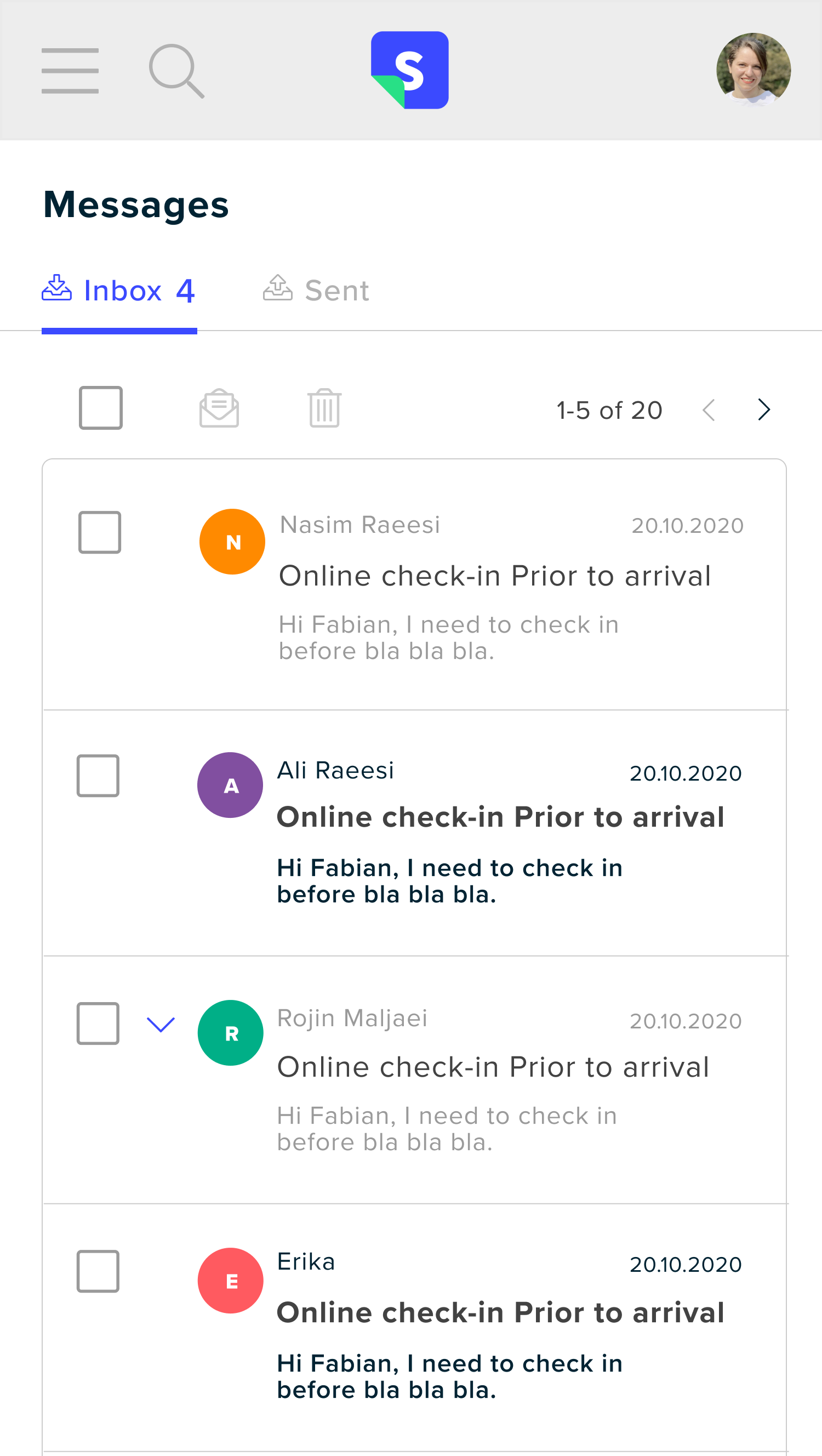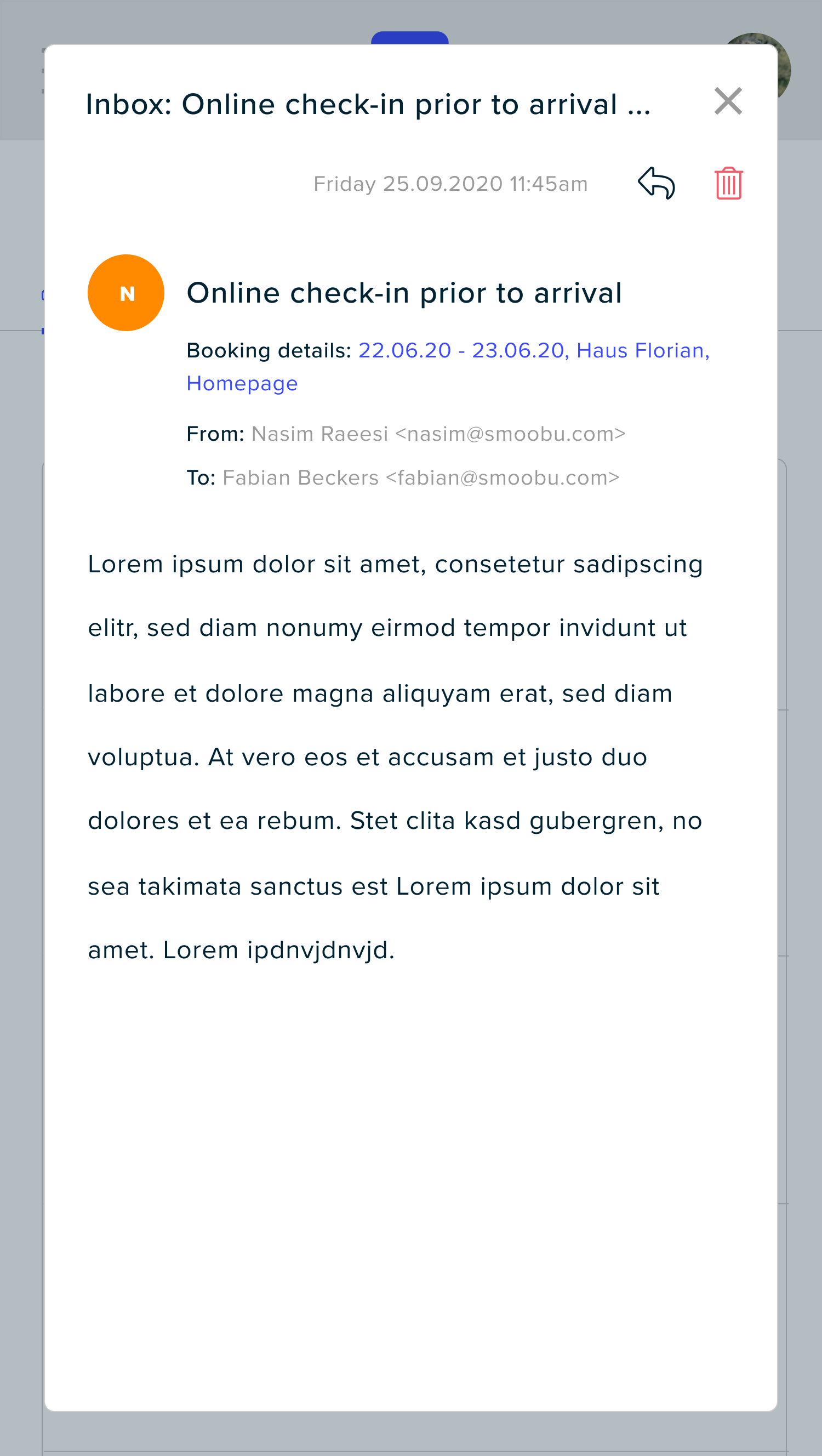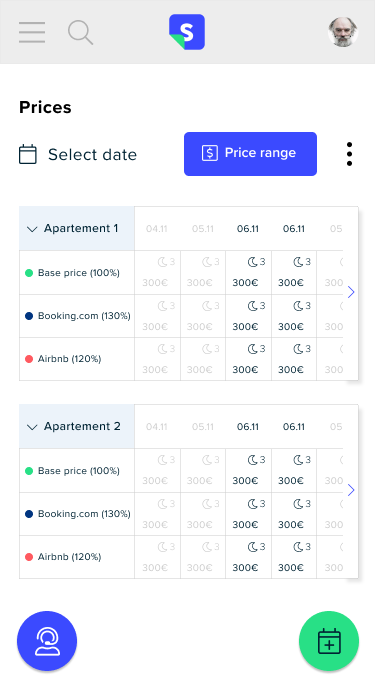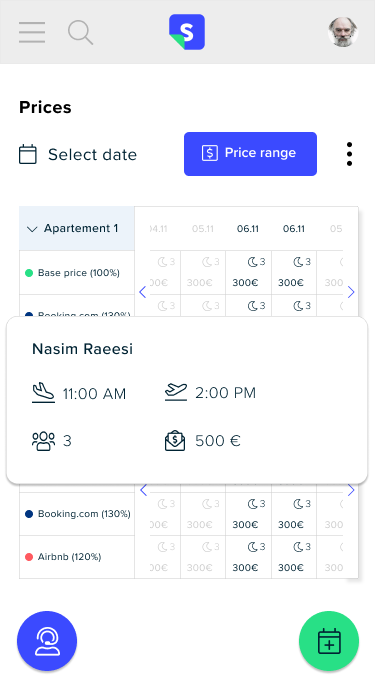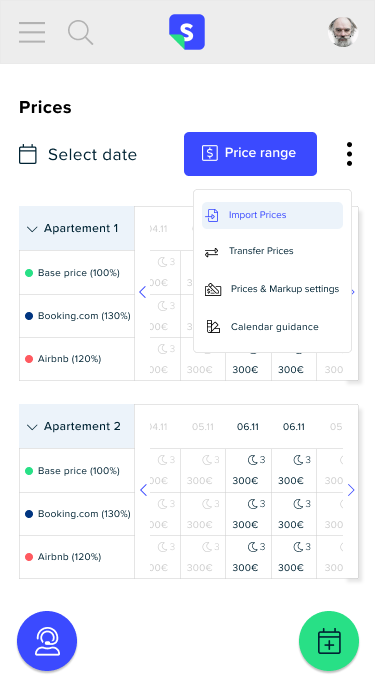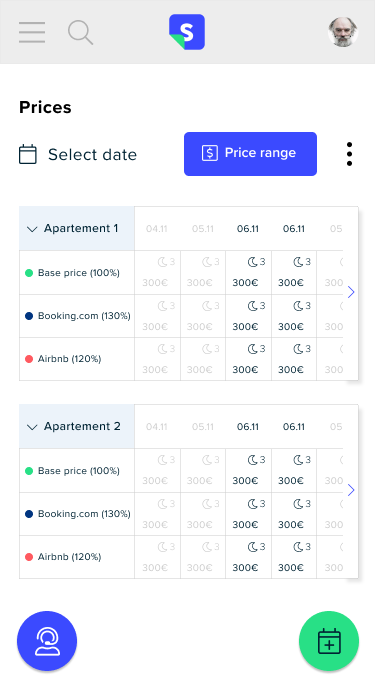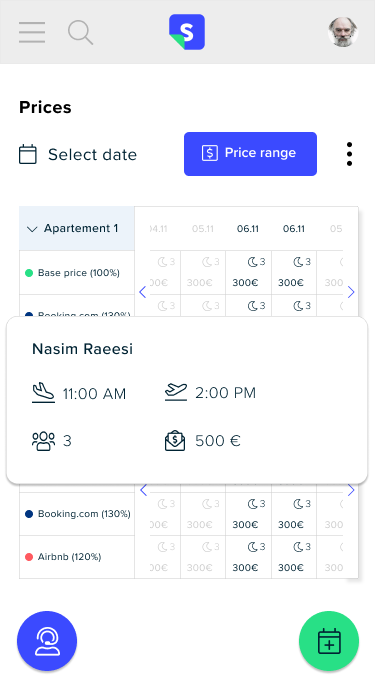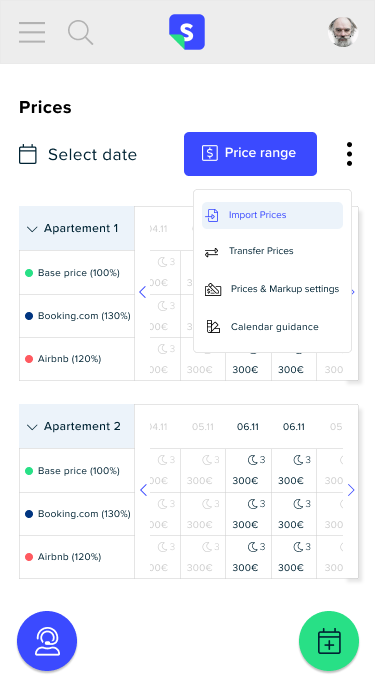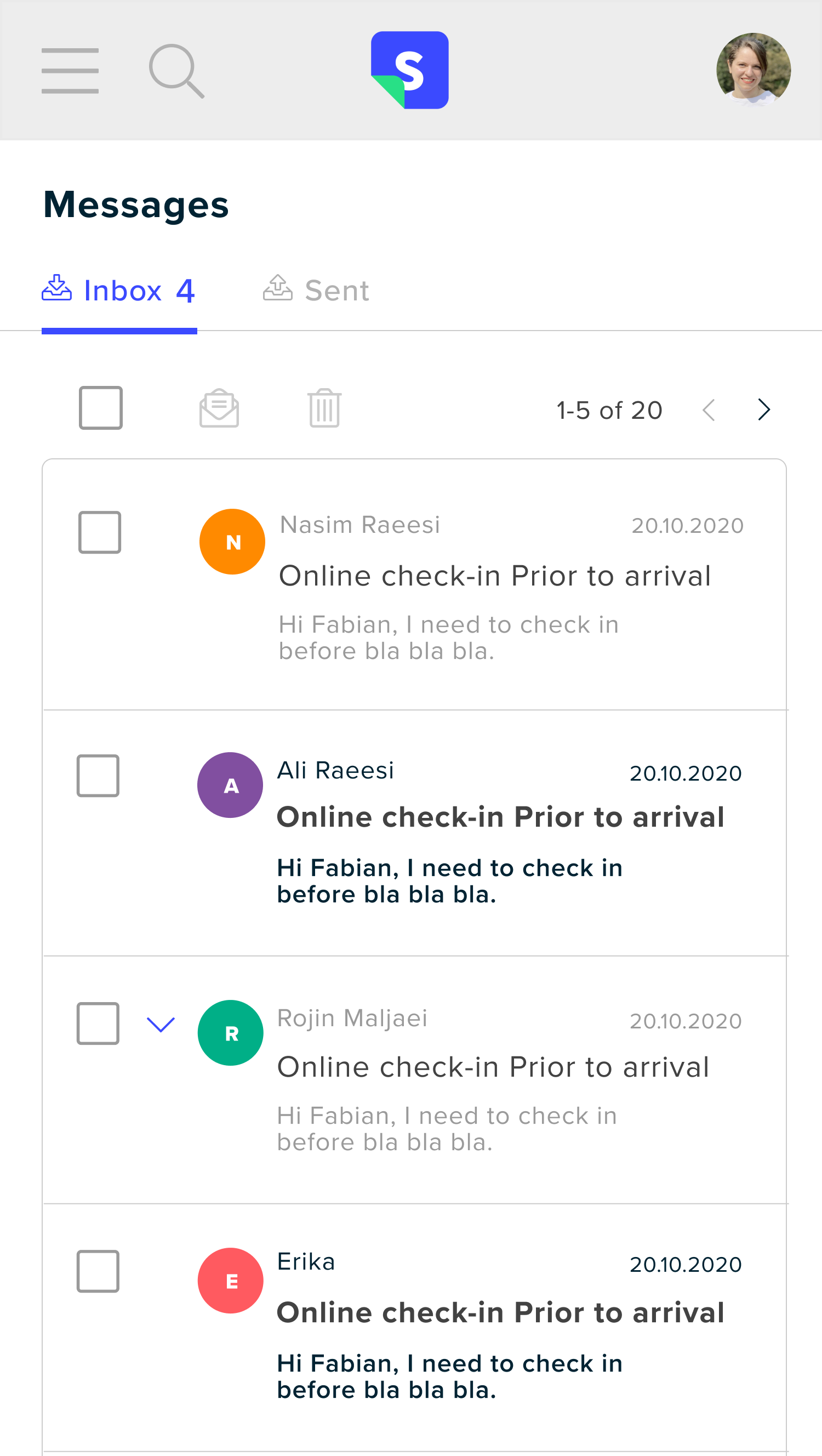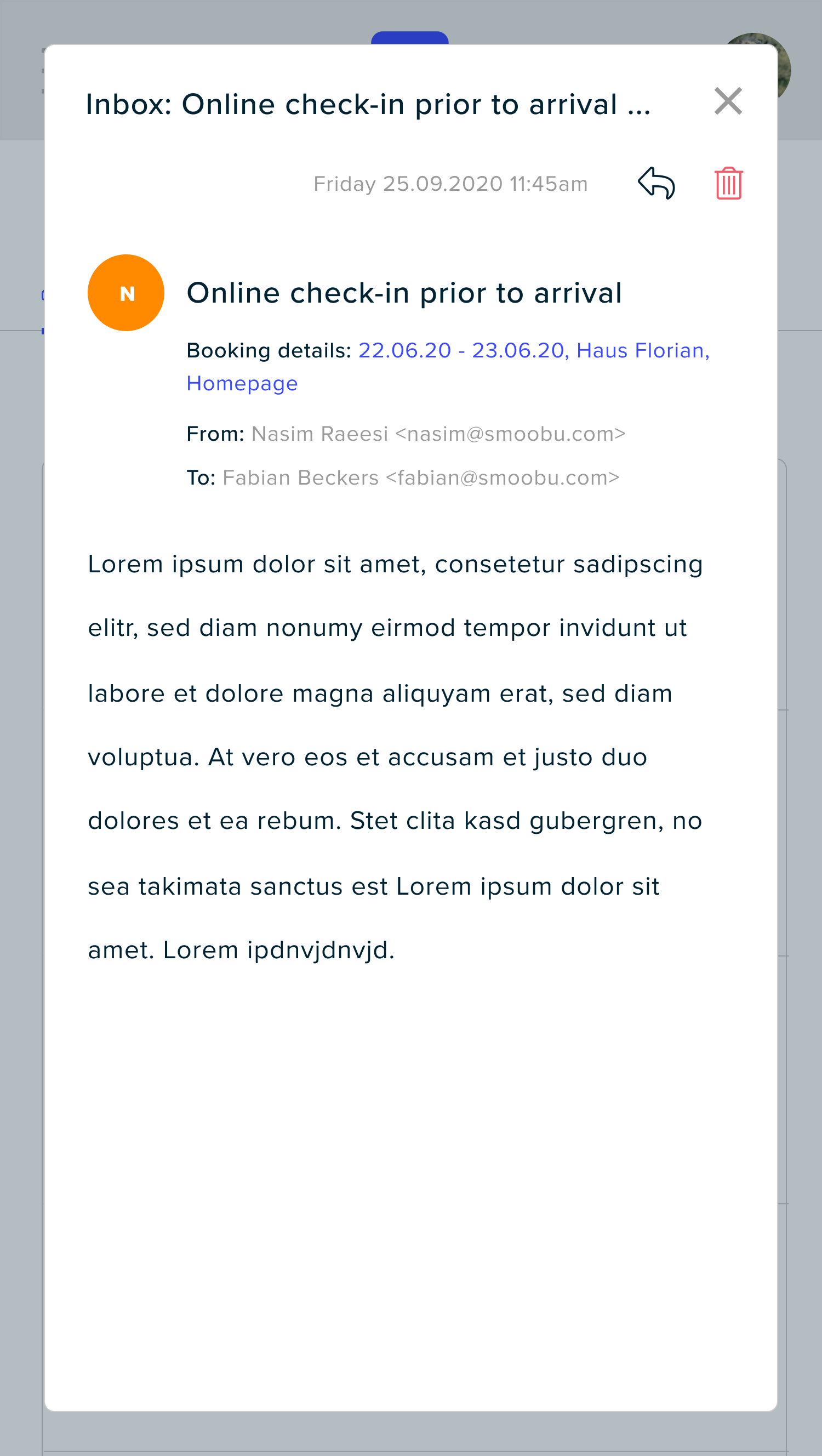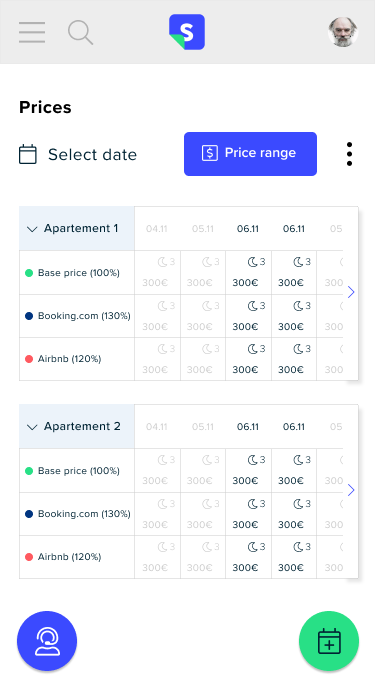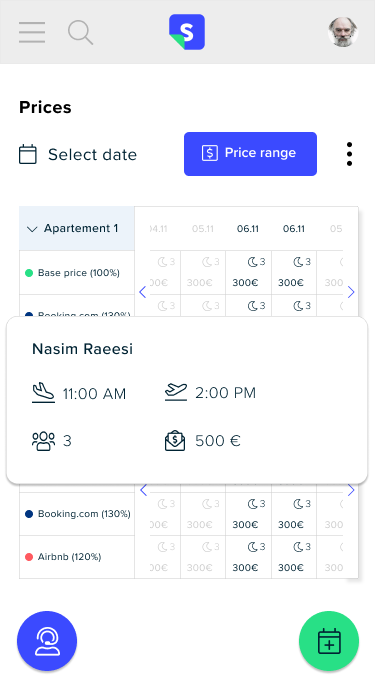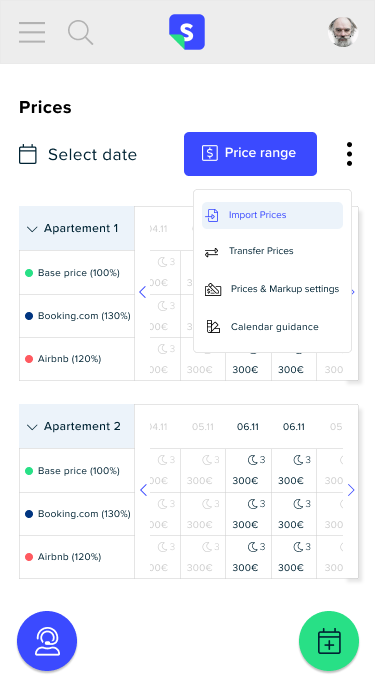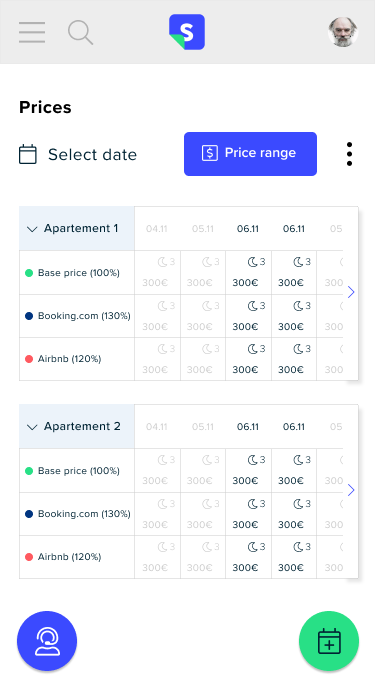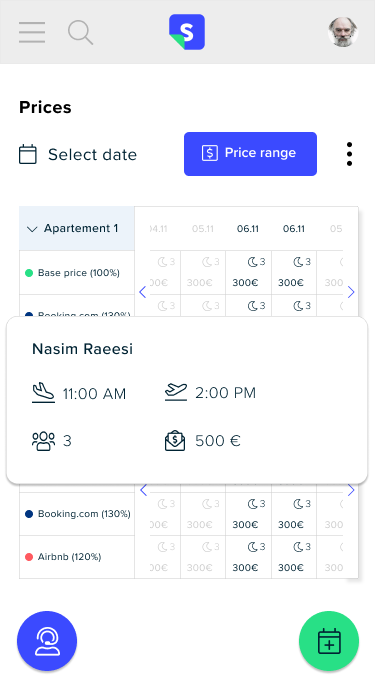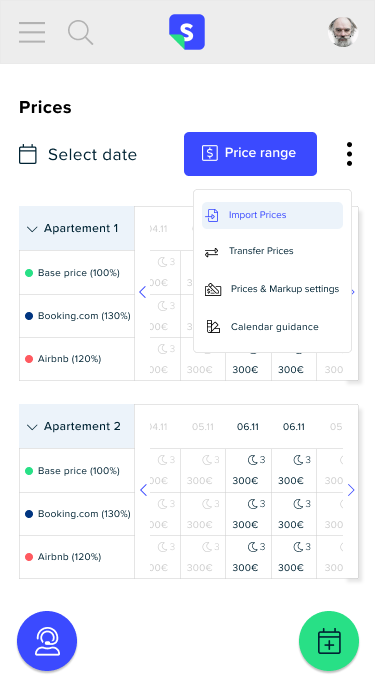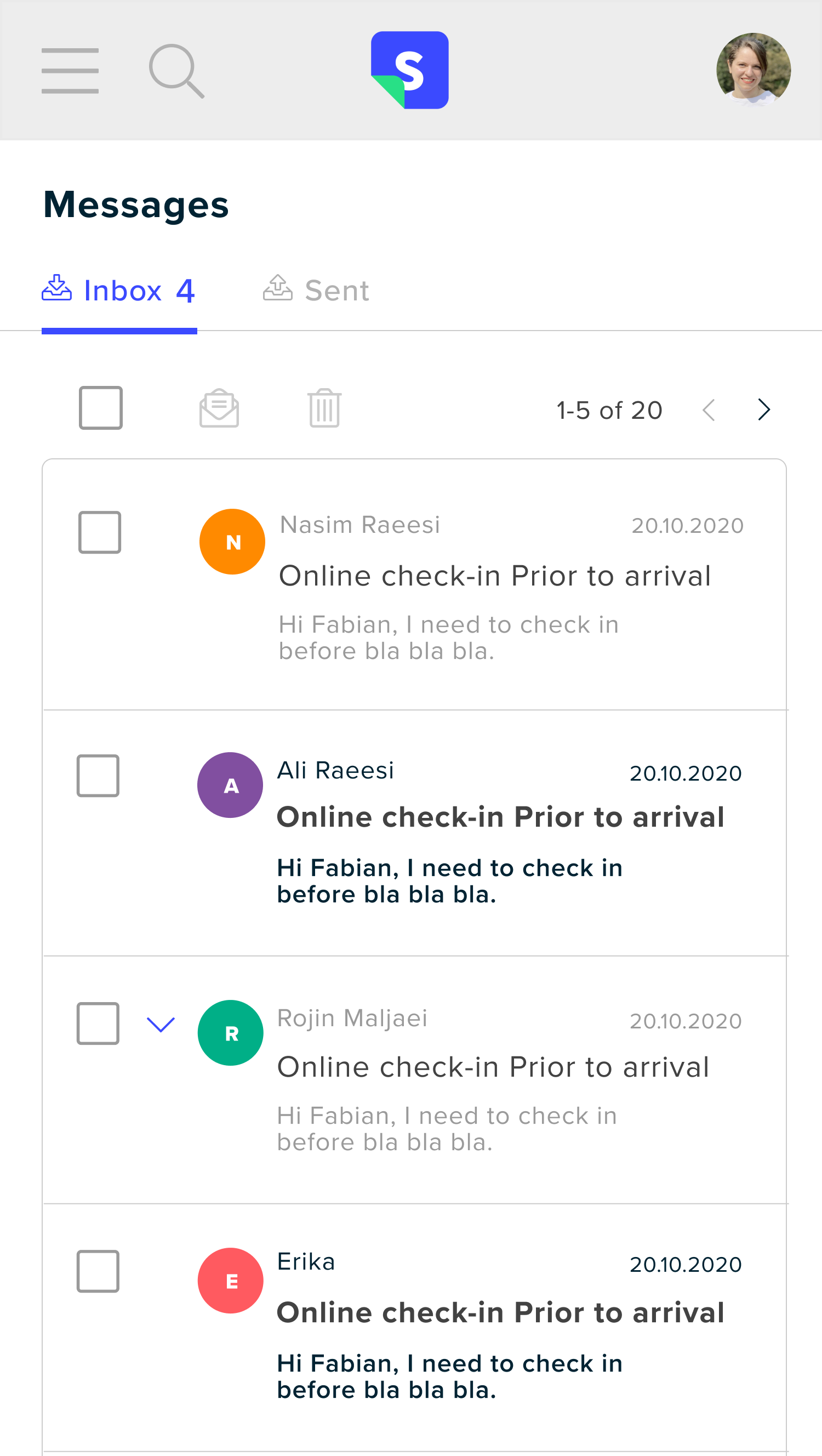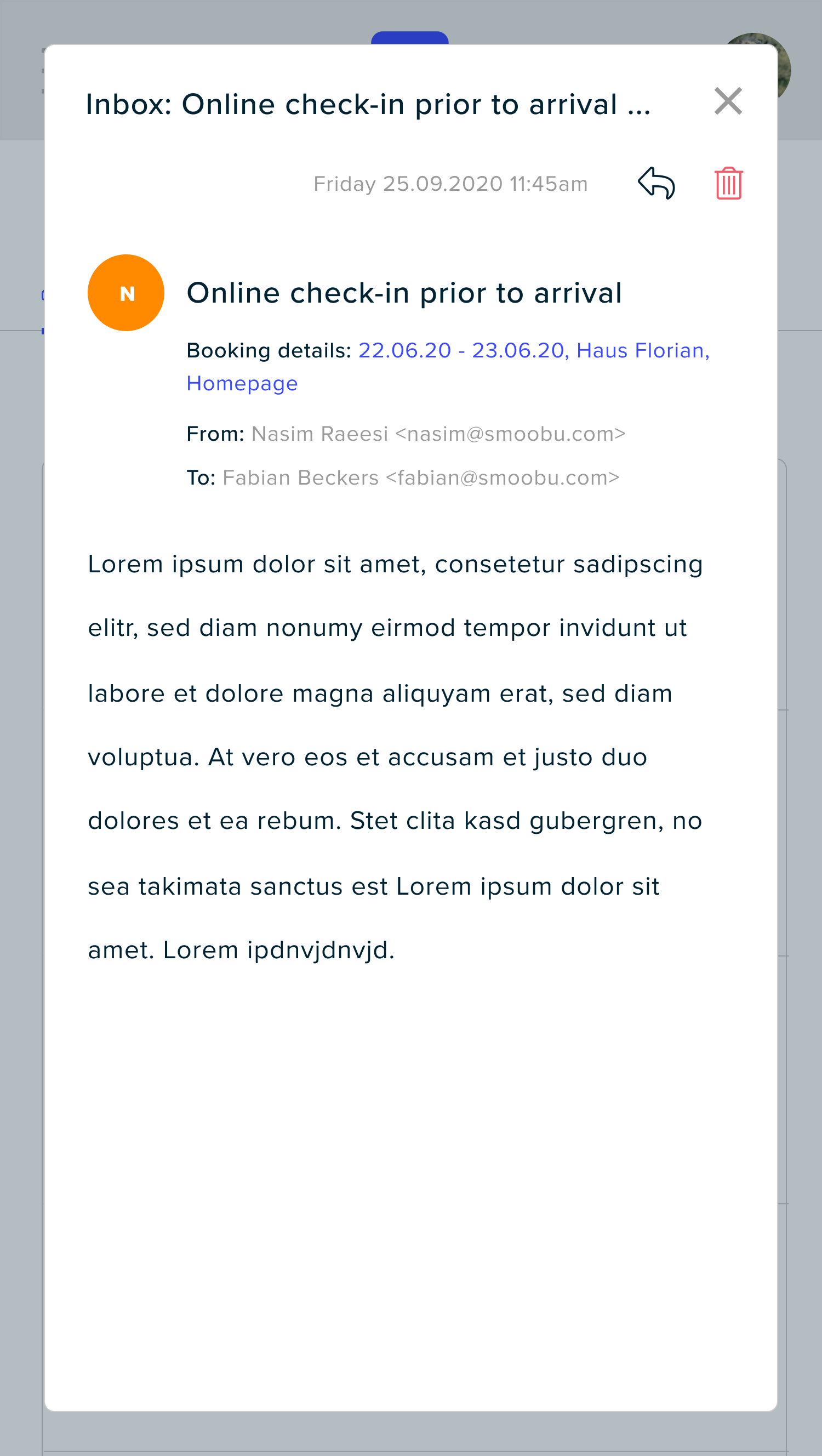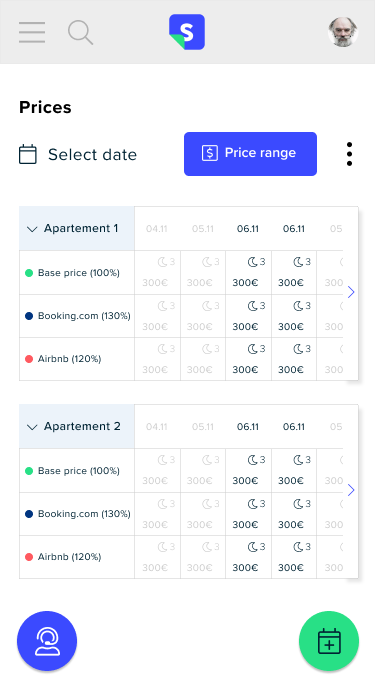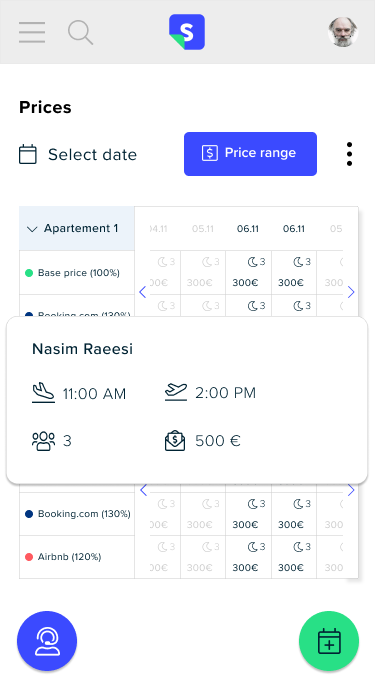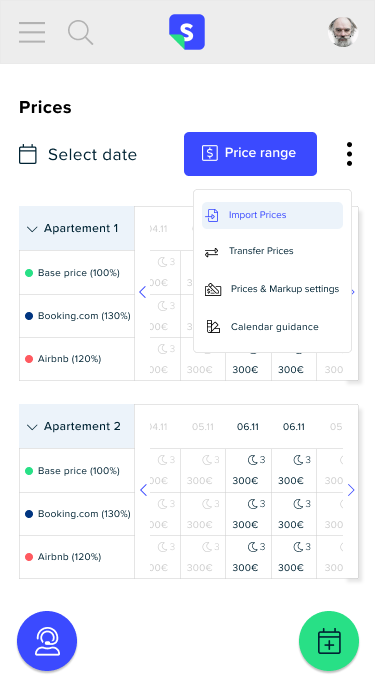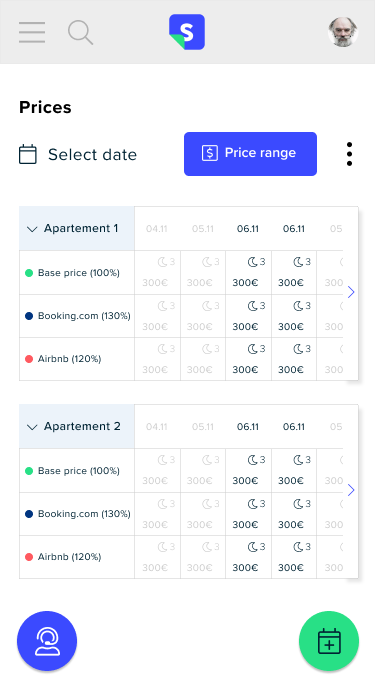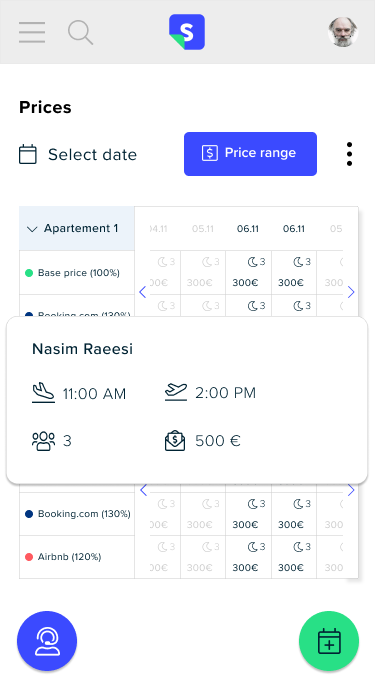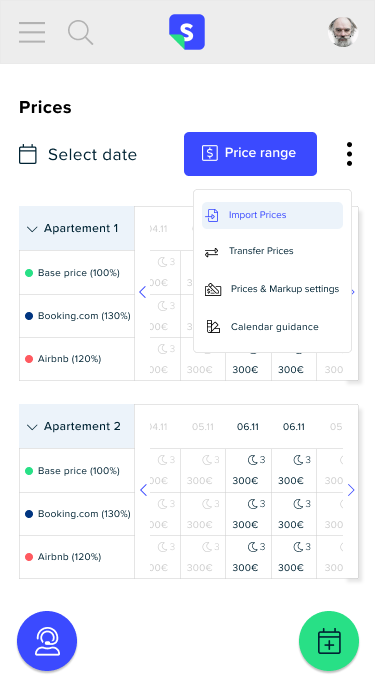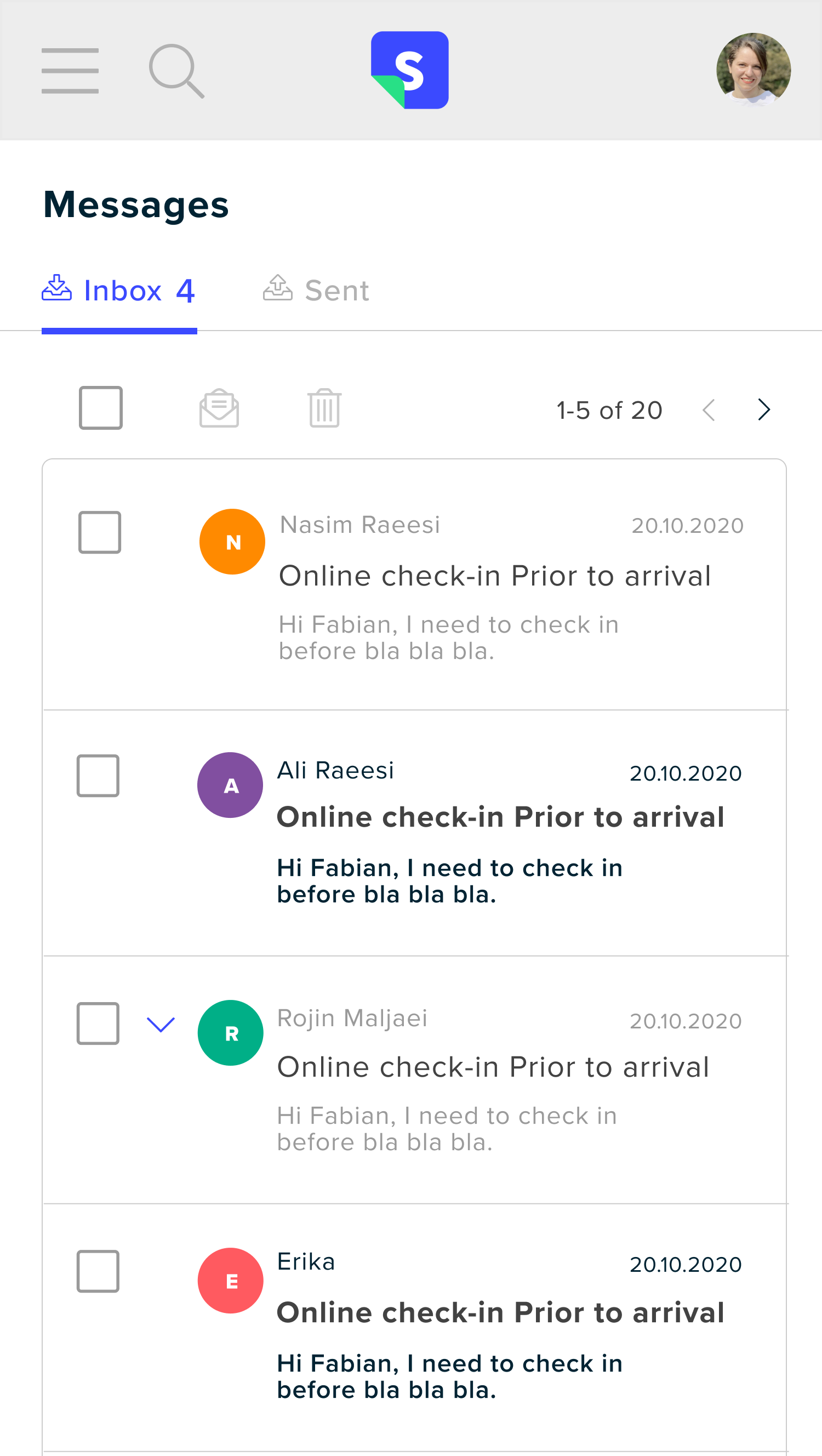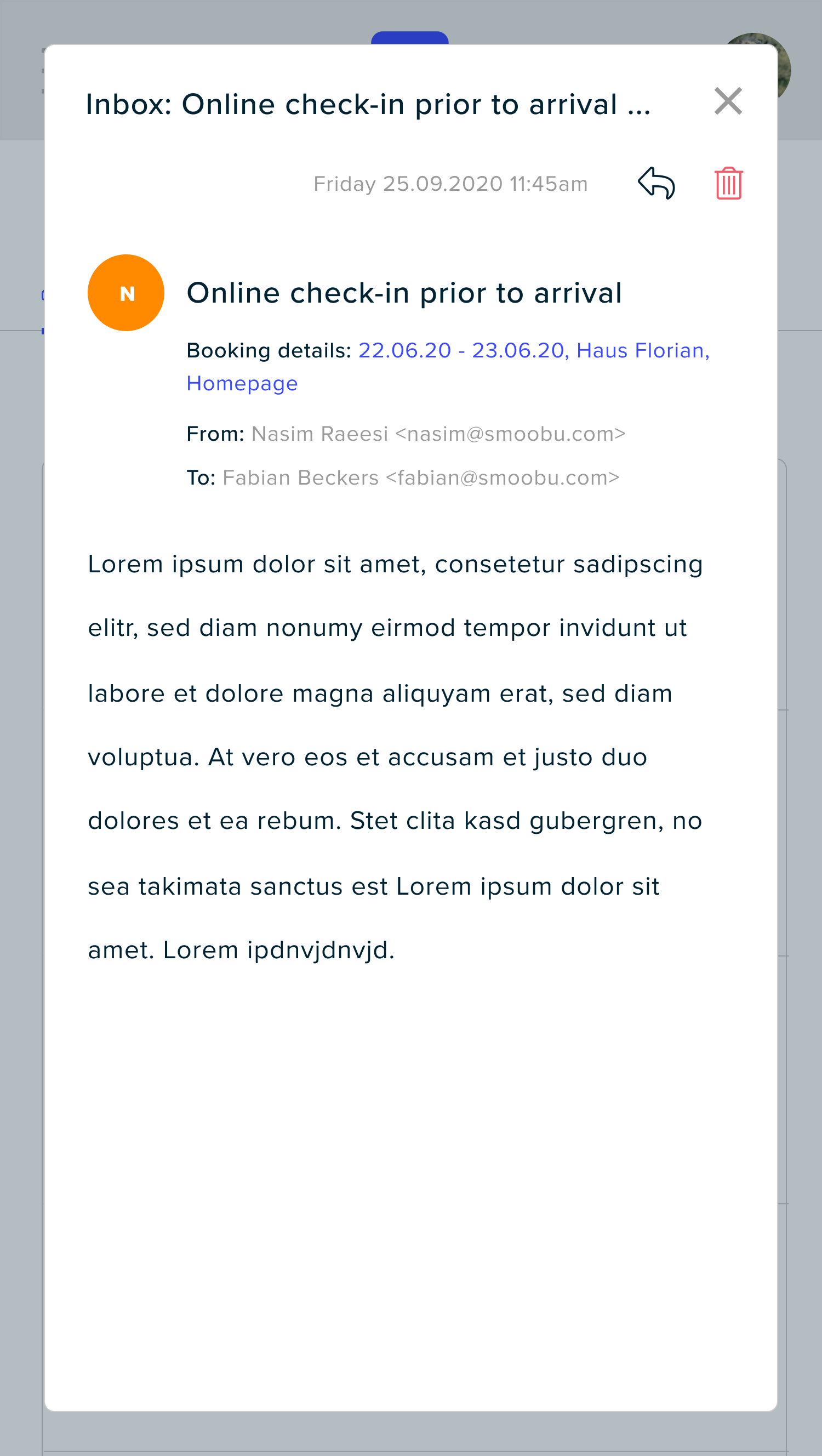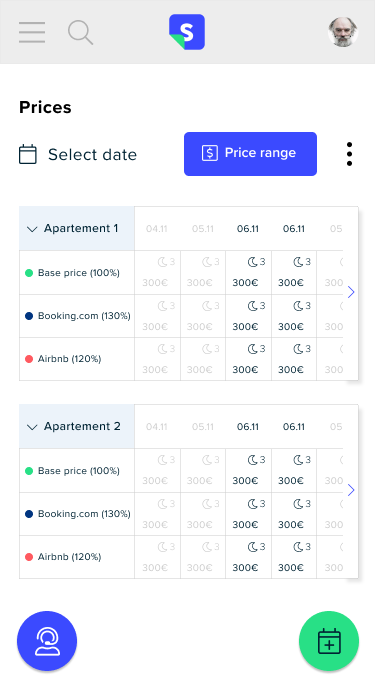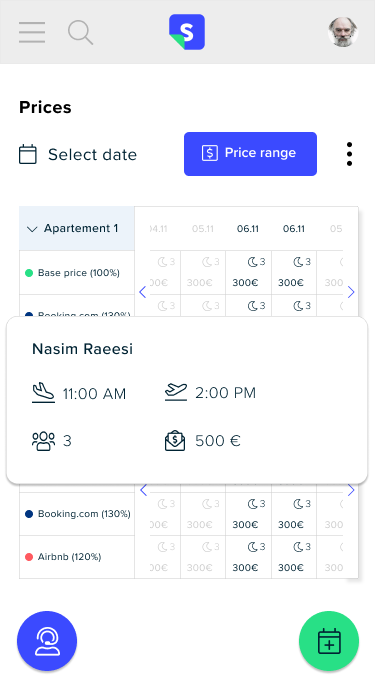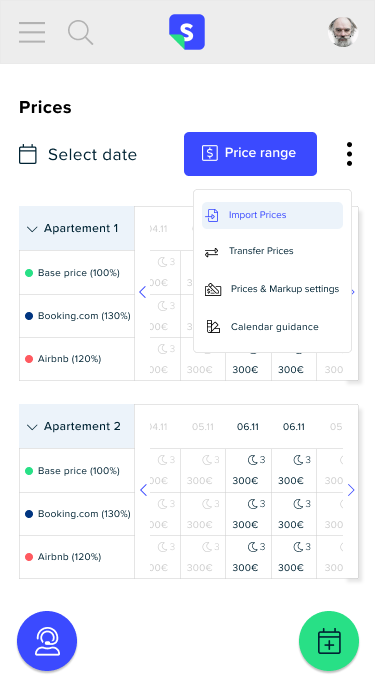 UI Design
Once we were done with data gathering, personas, user flows and stakeholders goals and needs, we started by defining a design system for the platform. There was a main reason for that: The current platform lacks consistency. Therefore a design system can bring every element of the design closer to each other.
Also, due to branding, we had to have a definition of "Smoobu color pallet". Also, the usage of the existing color pallet, made it difficult to separate calls to action. So we made slight changes to the platform's color pallet so that this makes the design smoother and lighter. Last but not least, we tried to use lighter shades of colors, cause it is easier on the eyes for users.
Here you can find a Prototype of our design.
What have I learned from this project?
Our main struggle in this project was the fact that we couldn't have sessions directly with users in order to hear from them and get the chance to see what pains them and how they need Smoobu to improve.
However, we tried to overcome this barrier, by digging deep into all those resources we had. We gathered all users' comments we could from different resources and tried to stay as close as possible to our customer service so that we could collect feed-backs often.